22 September 2017
Lipica: Hungary in the lead after dressage
Thursday the first group of drivers entered the main arena in Lipica to drive their dressage tests and today the second group of drivers had their chance to drive before the judges. With the completion of this competition the drivers from Hungary have taken the lead in the team competition followed by Germany and Italy.

Not one of the drivers today could surpass the beautiful test that the Team Riant trained Martin Hölle drove yesterday. The 20 year old student won the dressage six points ahead of second place Beat Schenk. The winner of both Windsor and Valkenswaard, Lars Schwitte, finished in third.
Hungarian driver Zoltán Lázár, who is a member of the Hungarian team was eliminated today after the steward discovered that his ear nets were tied to the nosebands of his horses and this is not permitted according the rules.
The marathon begins tomorrow at 10:00am and the challenging course designed by Gábor Fintha consists of eight challenging obstacles.
Click here for the starting orders and results.
Click here for the photo albums.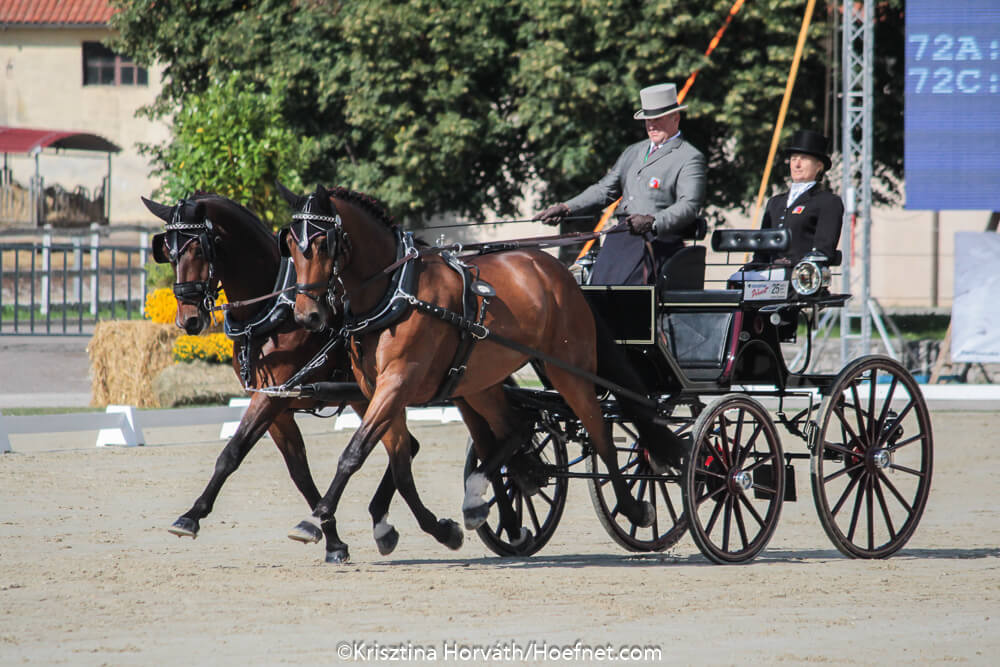 Beat Schenk