4 May 2019
Lisieux 2019: Marijke Hammink, Lefort and Guerin in the lead
The pony singles and pony teams entered the dressage arena of the Hippodrome in Lisieux on Friday for their dressage test. The weather was not too warm and not too cold, perfect 'pony weather'. Dutch pony team driver Marijke Hammink was unanimously awarded with the first place and has taken the lead. Claire Lefort drove her most experienced pony Oulala d'Ecarnoy to victory in the 3* singles class, while Sabine Guerin put down the best performance in the 2* singles class.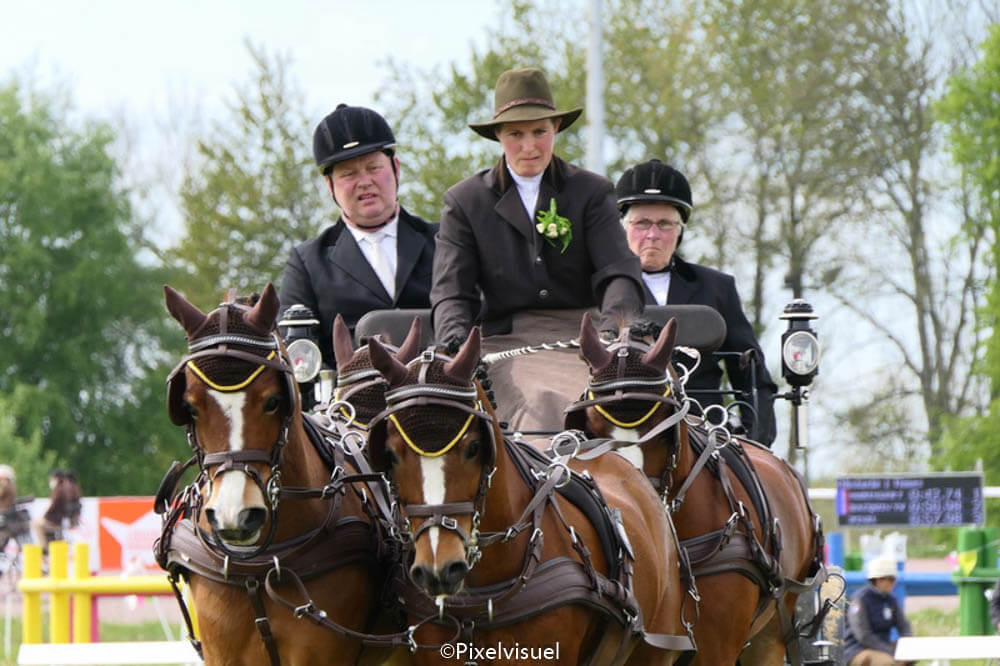 Marijke Hammink finished in first place, ahead of her compatriot Joey van der Ham and French driver Sabine Guerin
Photo:
Pixelvisuel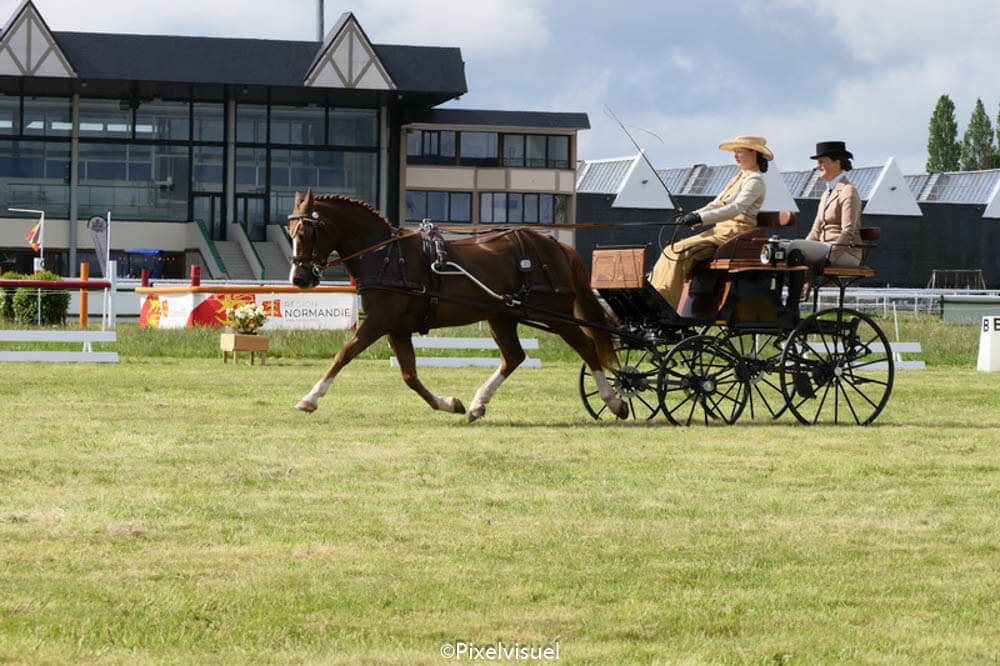 Claire Lefort set the best dressage score of the day and left her Belgian colleagues Gilles Pirotte and Sven Tinlot behind
Photo:
Pixelvisuel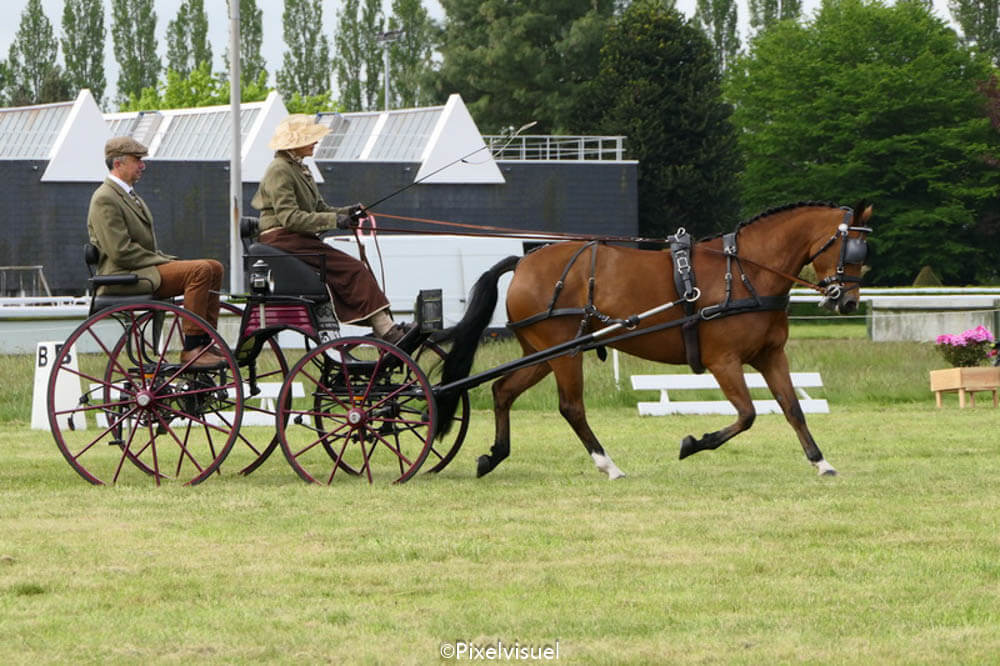 Sabine Guerin won the 2* dressage, ahead of Amandine Leblanc and Seppe Verlee
Photo:
Pixelvisuel
Marathon today
The marathon will start this morning at 10.30 where heavy rain showers currently torture Lisieux. The first competitor will start in the controlled warm up phase, in which the driver can warm up his ponies as he wants, followed by a check by the Stewards. The competitors will be able to drive a test obstacle before they officially start in phase B with 7 obstacles on the Hippodrome.
Click here for the starting lists and results
Copyright reserved. Acquisition without acknowledgment and permission from [email protected] is not allowed.