3 May 2019
Lisieux 2019: Dry but cold first Dressage Day
The only international driving competition in France dedicated to ponies started on Thursday afternoon with the Pairs dressage. It was a dry but cold day at the Hippodrome of Lisieux, where the two-and three-star competitors entered the dressage arena. The differences in the 3* class are very little, which promises and exciting marathon on Saturday.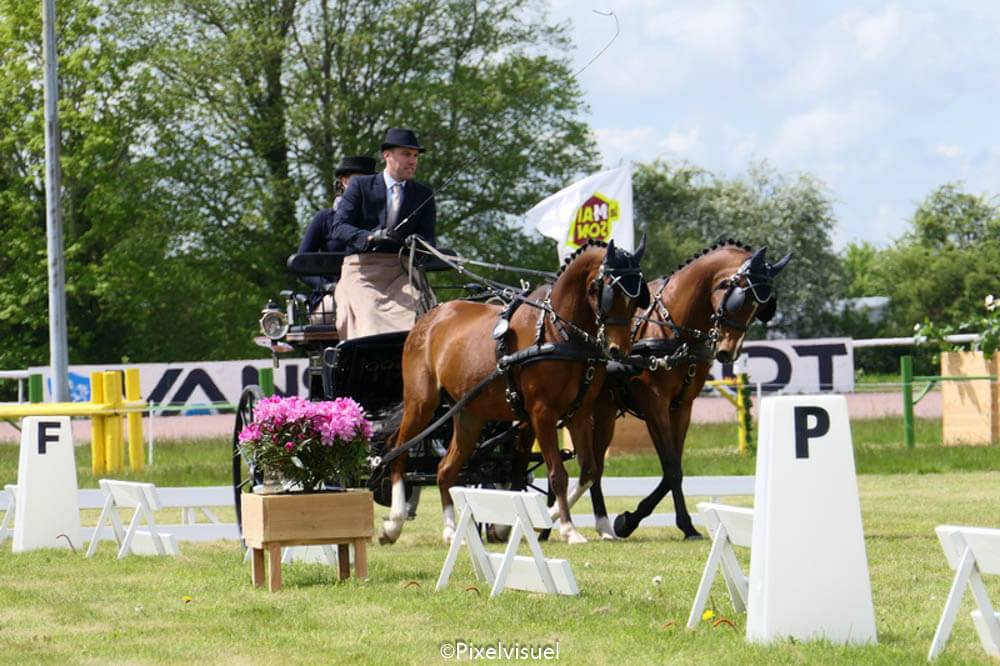 Pieter van den Broeck (BEL) won the 3* dressage, ahead of Jean Frederic Selle (FRA) and Johan Nijs (BEL)
Photo:
Pixelvisuel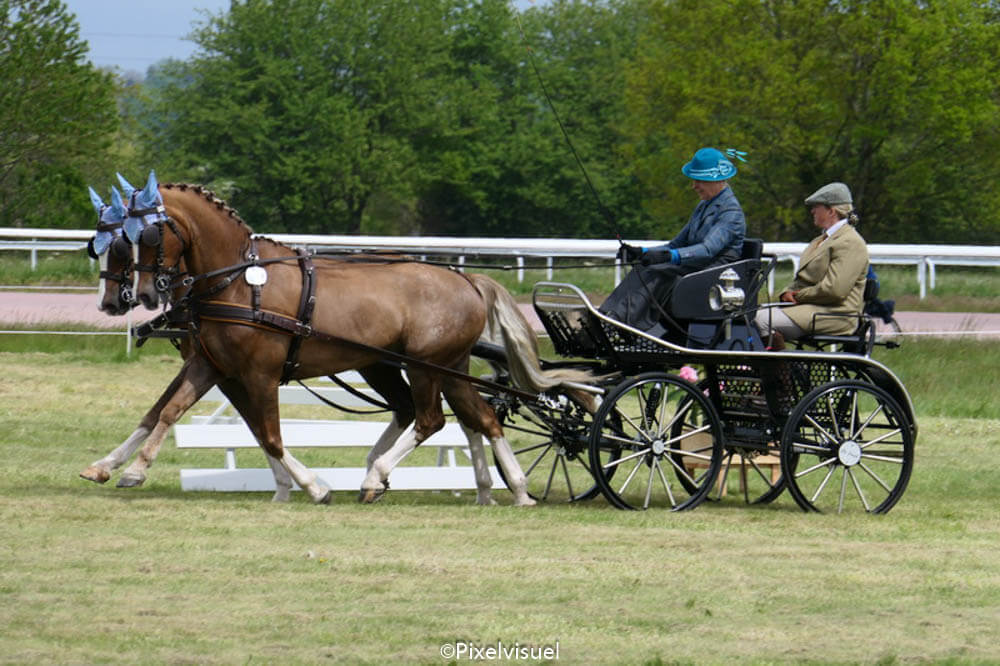 Sally-Anne Watkins (BEL) took the top honours in the 2* dressage, ahead of Marc Menet (FRA)
Photo:
Pixelvisuel
In the evening, all drivers, their team members and officials were welcomed in the Hippodrome for a nice welcome drink and an interesting presentation of Cirale, the Center for Imaging and Research on Equine Locomotor Disorders.
Today, the singles and four-in-hands will drive their dressage test in the center of the Hippodrome. The drivers will gather together this evening for the prize giving ceremony dressage and the Nations Night.
Click here for the starting orders and results
Copyright reserved. Acquisition without acknowledgment and permission from [email protected] is not allowed.