12 March 2019
Live Oak 2019: Ed Young Memorial Trophy for Klaus Christ
During the Party Evening of Live Oak International in Ocala, Florida, Dr. Klaus Christ was presented with the Ed Young Memorial Trophy. Christ, who was Member of the Ground Jury in Live Oak, received the award for being the Most Valuable Official.
The Ed Young Memorial Trophy is an initiative of the Organization of Live Oak International in memory of FEI Technical Delegate and mentor for many, Ed Young, who passed away in September 2017.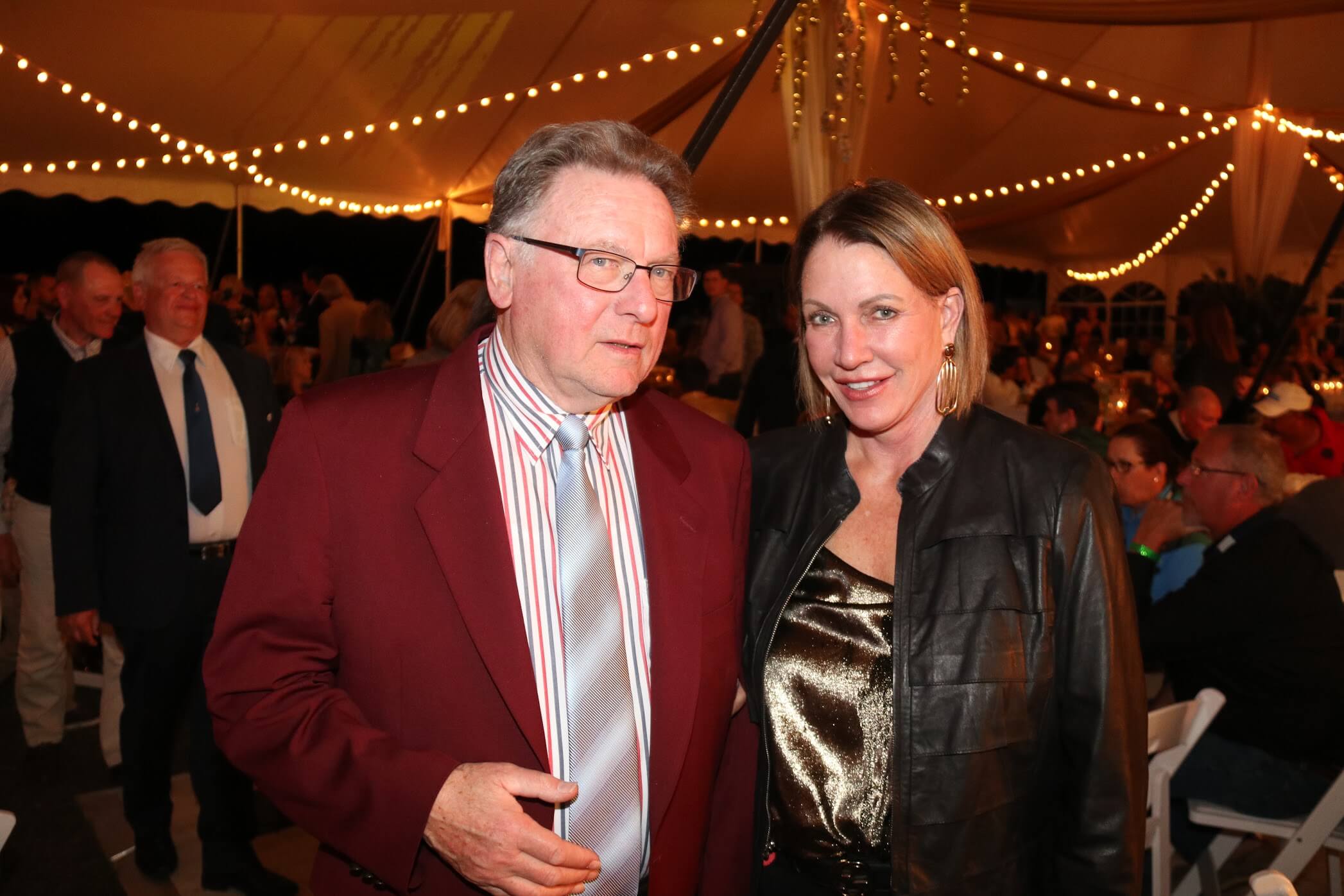 Dr. Klaus Christ with member of the Organising Committee Susan Gilliland
Photo:
PicsofYou
Copyright reserved. Acquisition without acknowledgment and permission from info@hoefnet.nl is not allowed.