2 November 2017
Logo FEI World Single and Para Driving Kronenberg 2018 launched
In 298 days, the FEI World Championships for Single and Para Driving will kick off. It is for the first time in the history of the international carriage driving sport, that both World Championships are organised on the same venue. The equestrian site Grandorse in Kronenberg (Horst aan de Maas) will host the World Championships of the Year from 28th August to 2nd September 2018.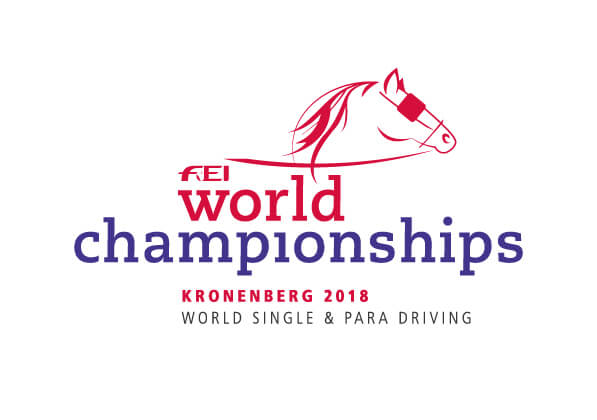 The beautiful logo was launched today and the preparations for these unique World Championships are in full swing already!
The dedicated website with all information will be launched shortly.