20 December 2018
London Olympia 2018: one horse out
One of the horses of Belgian four-in-hand driver Glenn Geerts received the sign 'not fit to compete' this morning at the Horse Inspection of the FEI World Cup™ Driving competition in London Olympia. Glenn will have to compete without his right wheeler horse Silver in Olympia. All other 34 horses passed the horse inspection and the competition can begin!
Starting order Extreme Driving, Thursday 20 December, 12.50 hrs (UK time) (does not count for the World Cup):
Dan Naprous (GBR)
Benjamin Aillaud (FRA)
Edouard Simonet (BEL)
Chester Weber (USA)
Glenn Geerts (BEL)
Koos de Ronde (NED)
Boyd Exell (AUS)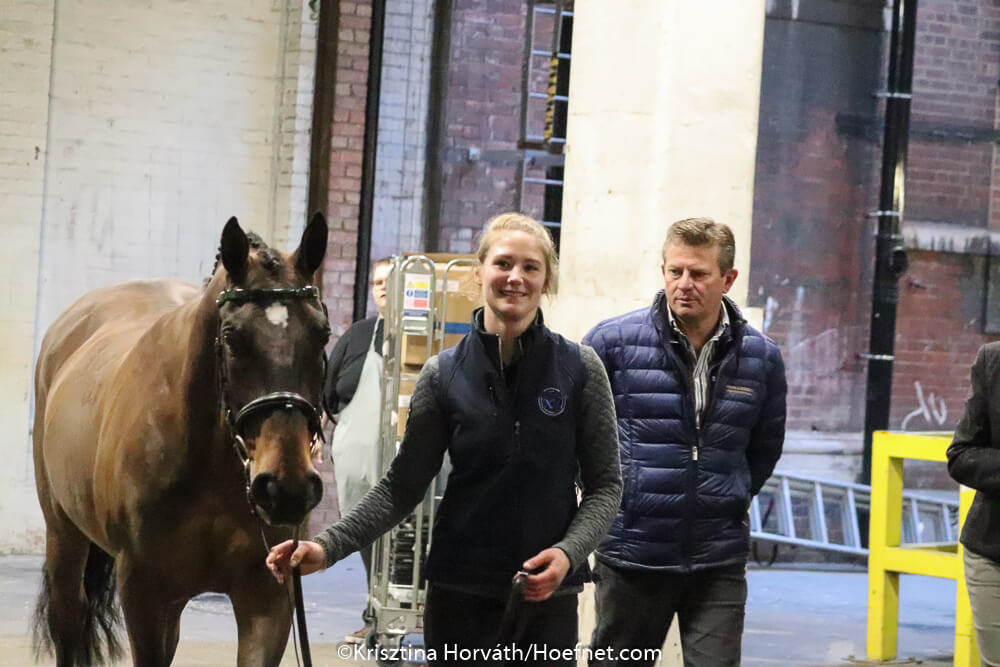 Photo:
Krisztina Horváth
The starting order for the 1st competition FEI World Cup™ Driving on Friday 21 December, 12.45 hrs (UK time) is the reverse order of the results from the Extreme Driving competition.
The course designer is Johan Jacobs (NED). The Ground Jury is led by Andrew Counsell (GBR), Bert Jambon (BEL) and Barry Capstick (IRL).
Click here for the course plans, starting orders and results and the live streams.
Copyright reserved. Acquisition without acknowledgment and permission from [email protected] is not allowed.