25 January 2018
Riant to expand with equine sport complex, deluxe appartments and large building lots
A deal was signed on January 24th between Tergouw-Riant Group and Van Wijnen Project Development East for the development and construction of an equine sport complex which will feature hotel facilities and restaurant, 20 deluxe appartments, and 11 large building lots with uniquely generous building permits.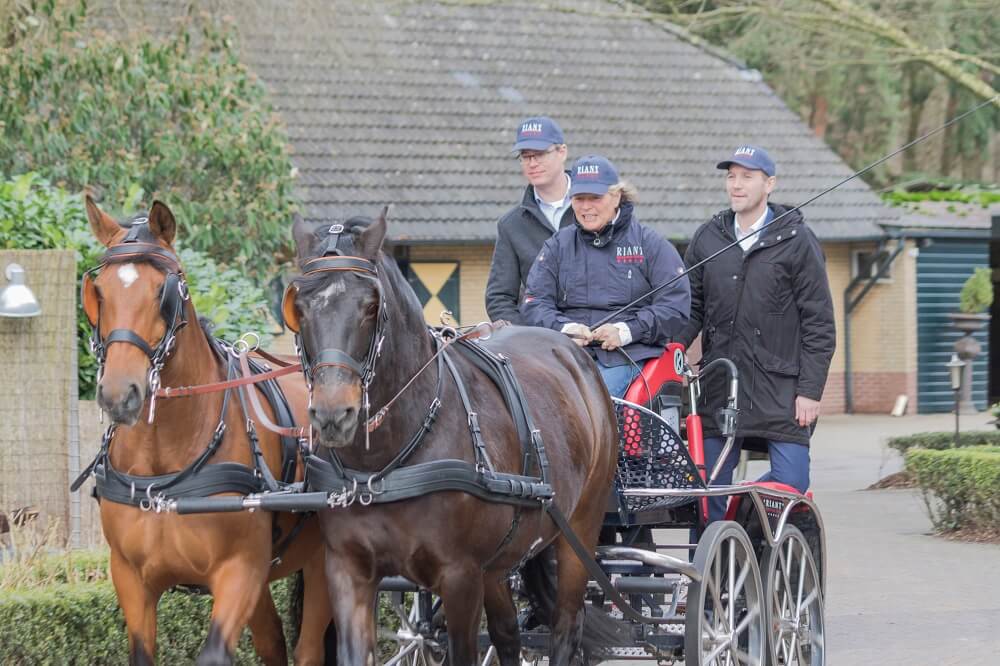 Mieke van Tergouw from Riant Equestrian Centre drove Martijn Baks and Gosse Douwsma from Van Wijnen to the construction site
Photo:
Eveline Roseboom Meel
On the warmest day of January, the aforementioned parties were driven in style by carriage from the Bruggelerweg to the new construction site to commemorate the signing of the deal.
Mieke van Tergouw, her sister Marian Greveling-van Tergouw and the rest of the family are thrilled with the plan, which is finally being realized after being on pause during the economy crisis. 'Riant stands for quality; and we are so proud that a business such as Van Wijnen project development, who also holds quality to the highest standard wishes to join us in making this project a success.' according to Mieke van Tergouw. 'Evenmore, they are at home in the equine world and have a huge amount of knowledge and experience of construction and development. We want to work with the region of Apeldoorn to put this exclusive project on the world map. Apeldoorn is a green city, with an affinity for the equine sport and it is a unique location in the middle of the beautiful Veluwe landscape'.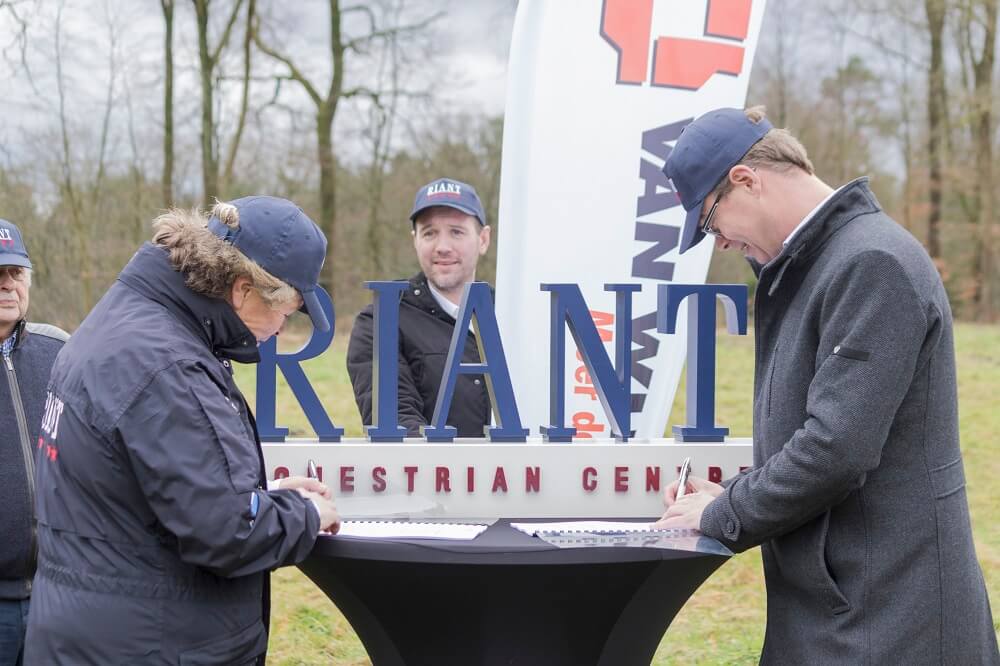 Photo:
Eveline Roseboom Meel
Van Wijnen also has full faith in the success of this plan. Martijn Bax, the project developer for Van Wijnen: 'From the first meeting there was a click, and a clear vision for the development of this stunning location in Beekbergen.' Van Wijnen will work together with the Tergouw-Riant Group to finalize the plans for the project. Right now the land is being made construction-ready and sale of the lots and apartments will begin in the near future.