25 March 2020
ManMat equestrian equipment… and face masks!
ManMat equestrian equipment has answered the call to help in the battle against the corona crisis. ManMat, based in the Czech Republic has put their sewing machines to work and have been busy producing face masks and shields to combat the corona virus. This extra workload will have an effect on the delivery times of their equestrian products, but that is quite understandable considering these circumstances.

ManMat products for the Dutch market are imported from the Czech Republic by Imanse. ManMat NL is working hard to ensure that orders are delivered correctly and on time but the fabrication of some pieces of equipment has been put on hold so that they can first help with the Corona situation. These articles will not be available again until production resumes.
ManMat NL asks for your understanding and hopes that they can assist to find an interim solution until things are up and running again. It is truly amazing how the corona crisis affects our sport in different ways!
Imanse-ManMat NL equestrian equipment
Foto's: Facebook Radka Rydlová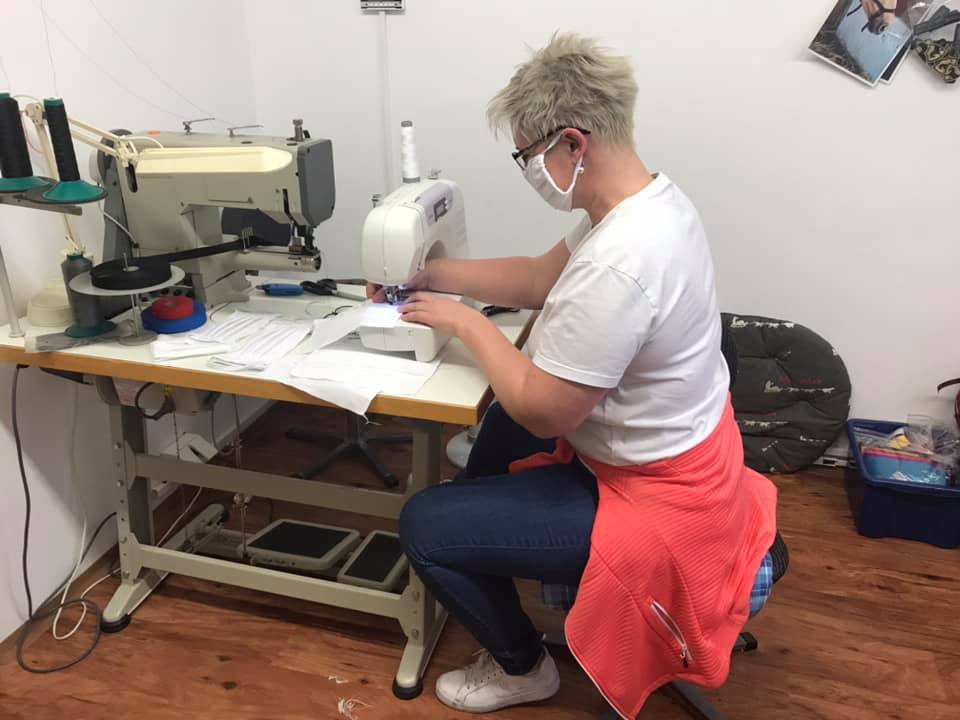 Copyright reserved. Acquisition without acknowledgment and permission from [email protected] is not allowed.