4 October 2019
Mareike Harm first woman to compete in four-in-hand World Cup
With the final qualification competition this past weekend in Izsák Hungary, the names of the 10 drivers have been announced who will compete this winter in the prestigious World Cup driving. For the first time in the 19 year history of the World Cup a woman has qualified for the competition. With steady results over the course of the outdoor season, German driver Mareike Harm finished in eighth place in the World Cup rankings.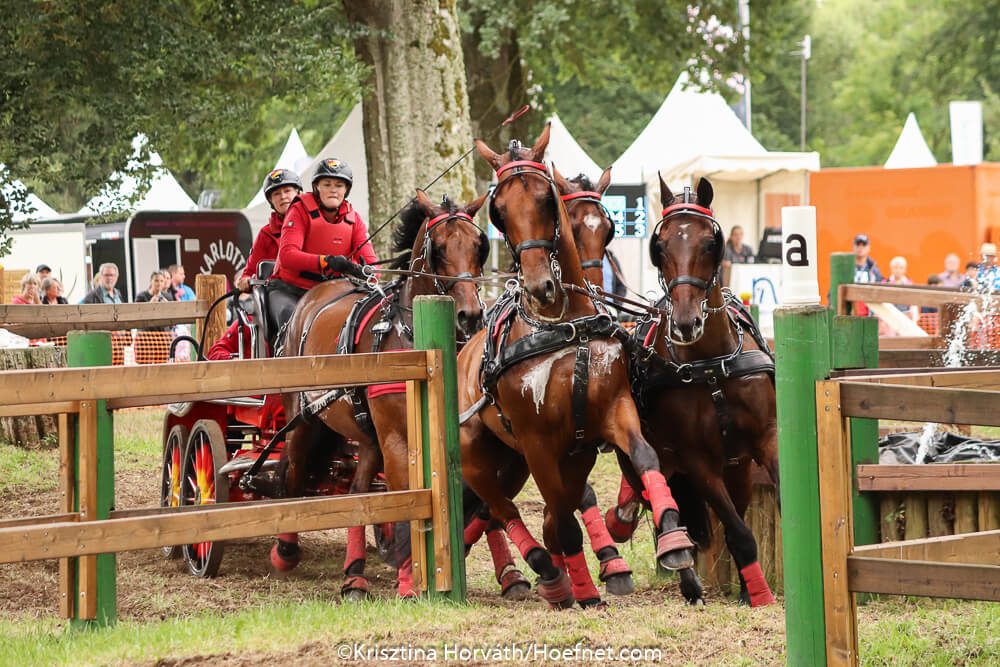 Mareike Harm
Photo:
Krisztina Horváth
Never driven an indoor
The sympathetic German driver is excited for the season; "When I realized that I would finish in the top 10, I had to think about if I even would do it – I have never driven an indoor! In addition to that there is a lot of time to be invested and weekends away. I organize a series of jumping competitions here at home which keeps me very busy, but luckily I can balance both in my schedule. Alfons Engbers found suitable horses for me and after driving them a few times they are not so bad. I don't know if we will be competitive against the big boys like Boyd, Koos, Ijsbrand and Bram, but we will do our best to drive well!"
Under the wire
The other nine drivers who have qualified for the season are Boyd Exell, Koos de Ronde, Ijsbrand Chardon, reigning champ Bram Chardon, Chester Weber, Benjamin Aillaud, Glenn Geerts, Jérôme Voutaz and József Dobrovitz. Both Voutaz and Dobrovitz managed to make the list with their presentations in Izsák last weekend.
The draw for which drivers will start at which competitions will take place 14 October.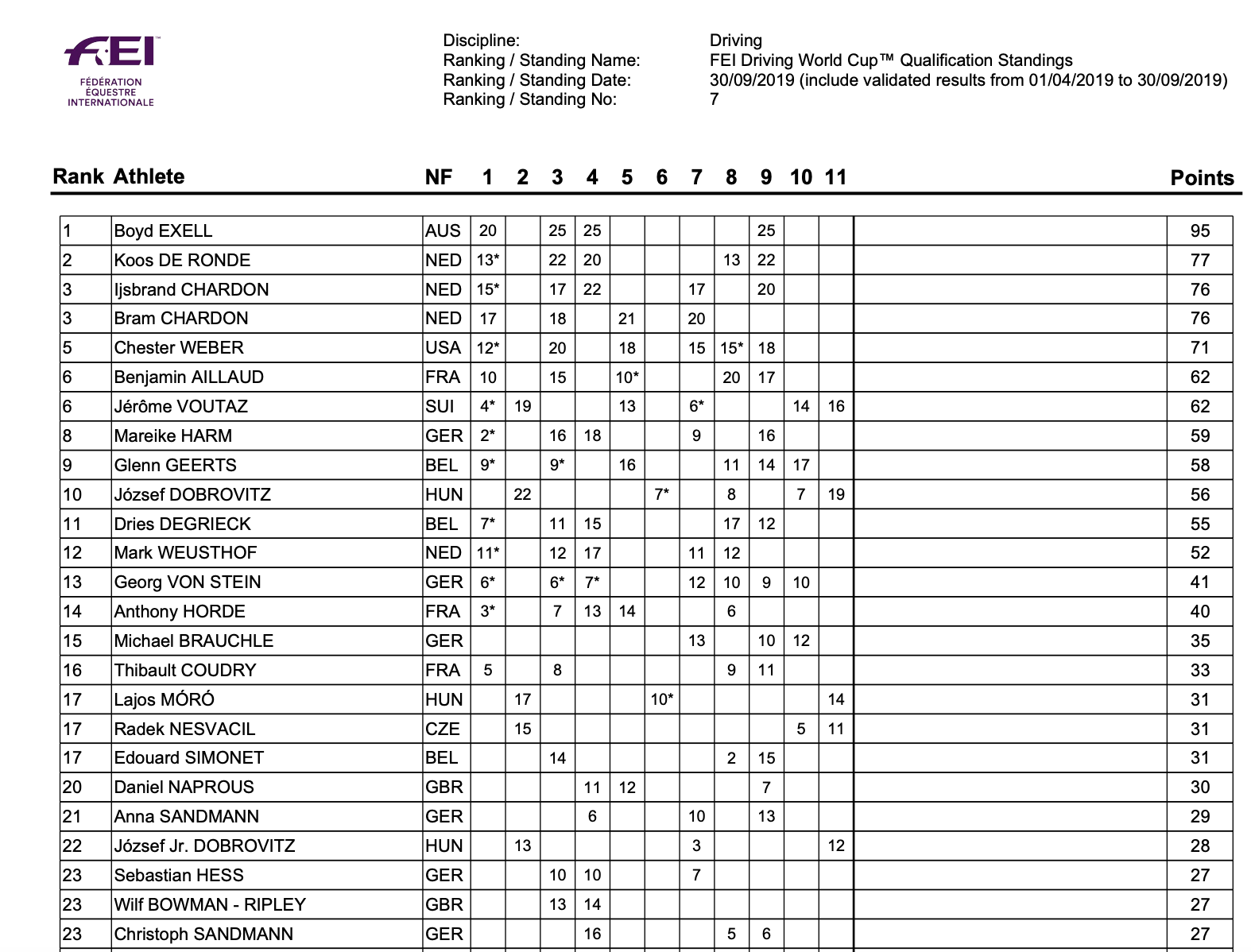 Copyright reserved. Acquisition without acknowledgment and permission from [email protected] is not allowed.