9 May 2018
Seven candidates for function of Athletes Representative in FEI Driving Committee
A record number of seven drivers are bidding for the Athlete Respresentative position in the FEI Driving Committee. This was announced yesterday by the FEI.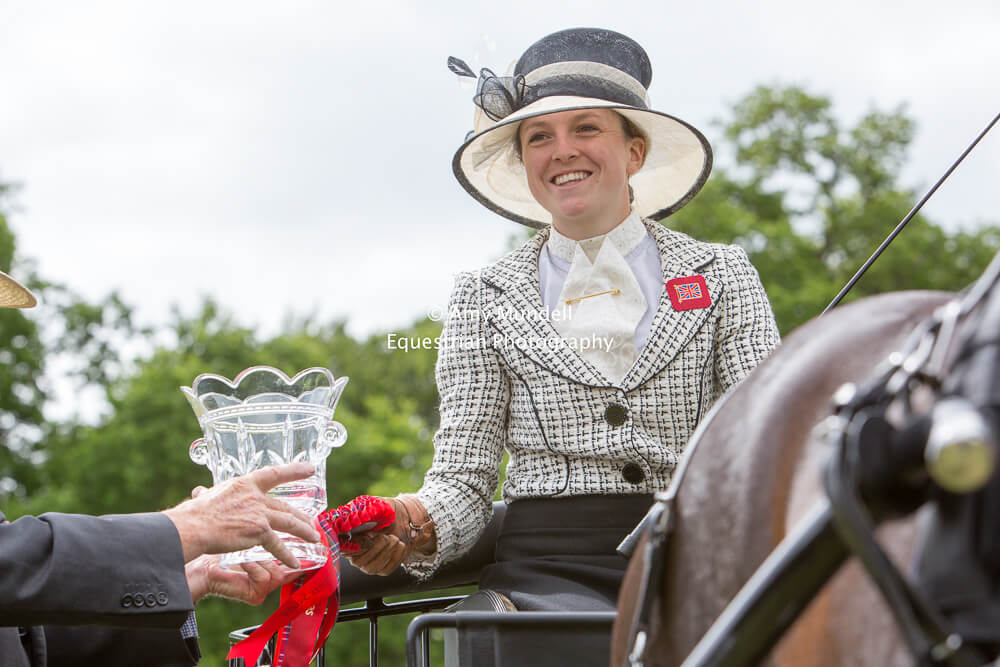 Rosanna Walters-Symons
Photo:
Amy Mundell
US American international four-in-hand drivers James Fairclough and Chester Weber, German four-in-hand driver Mareike Harm, Dutch four-in-hand driver Mark Weusthof, Hungarian driver Vilmos Jámbor, Luxemburg single driver Franz Schiltz and Great Britain's pony driver Rosanna Walters-Symons are the candidates.
The online voting process runs from 29 July to 23 September.  You must be 18 years of age or older when voting opens (29 July 2018) and have competed in one of the last two FEI World Driving Championships
As the athlete representative you are be part of the FEI Driving Committee, a body put together to discuss everything that is currently in play in the international driving world. At this moment, Boyd Exell (AUS), Joaquin Medina (ESP), Anne Marie Turbé (FRA) and Richard Papens (BEL) sit on the committee that is overseen by the chairman, Károly Fugli (HUN). The athlete representative also functions as part of the FEI Athletes Committee, which is formed from representatives across all FEI disciplines.
Click here for more information