21 December 2018
Medal of honour for Jill Holah
British chef d'equipe Jill Holah has been awarded the medal of honour by the British Equestrian Federation for her long time dedication to the driving sport. Jill received the medal during the London Olympia Horse Show.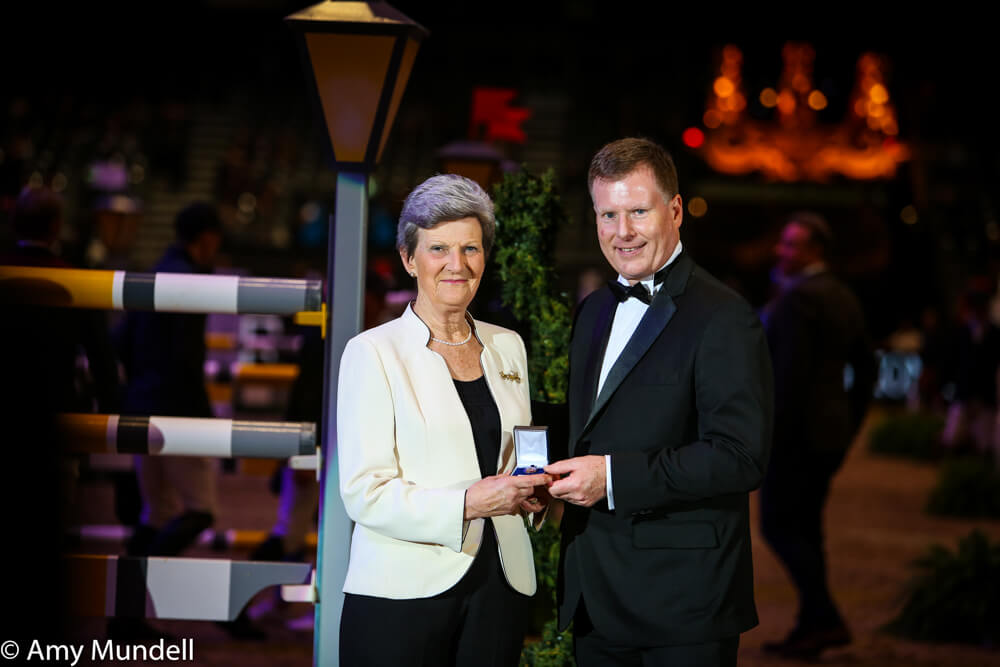 Jill Holah
Photo:
Amy Mundell
Jill has been the chef d'equipe for the British Horse Pairs, Ponies, Horse Singles and Para Equestrian since 1995. She started off being the chef d'equipe for the Horse Pairs at the FEI World Championships 1995 in Poznan. She then helped the British pony teams at the European Championships 1999 in Saumur, where Britain's Georgina Frith took home individual gold and the team won silver. She led the British pony drivers to their bronze medal at the World Combined Pony Driving Championships on home soil in Catton Hall 2005 and in Breda 2015. She was chef d'equipe when Anna Grayston won individual gold in the pony pairs class in Breda 2015 and when Tara Wilkinson succeeded her in Minden 2017. Jill led the British para equestrian drivers to team bronze at the 2010 World Championships in Breda.
A popular and efficient chef d'equipe, Jill fights her corner on behalf of her drivers, with calm determination. Her cool exterior hide a warm and sensitive nature, recognized and admired by all who know her.
Copyright reserved. Acquisition without acknowledgment and permission from info@hoefnet.nl is not allowed.