18 May 2020
Driving results app by Philippe Liénart
Philippe Liénart from the well-known scoring programme Driving that is used world wide at national and international combined driving competitions, has launched the 2020 version of his driving results app in Google Play. The 2020 version allows you to consult the competitions of the year 2020 as well as those of previous years. Due to the current circumstances, the 2020 version will be free of charge.
Click here to download the app for Google Play.
The app for the AppStore will be available soon.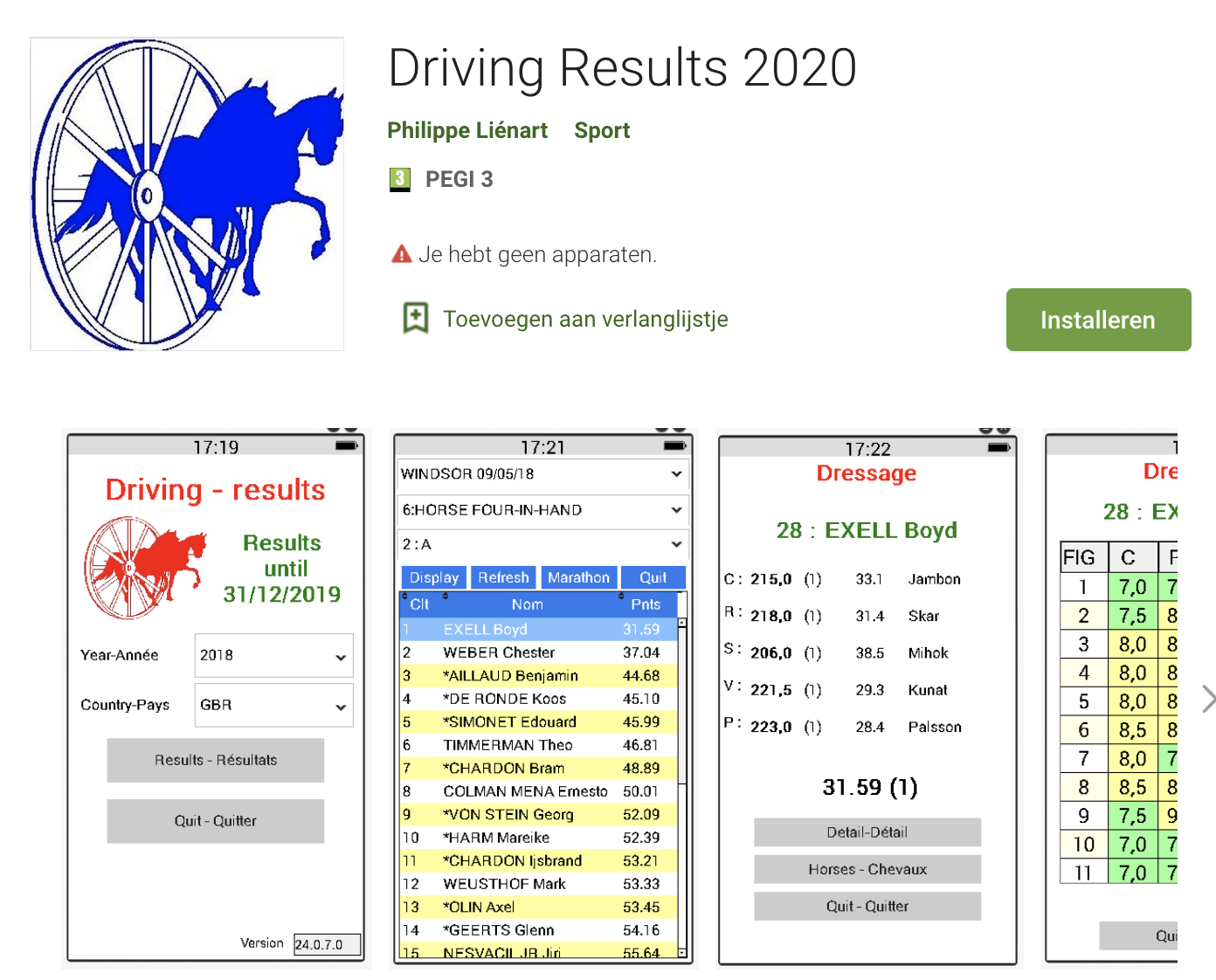 Copyright reserved. Acquisition without acknowledgment and permission from info@hoefnet.nl is not allowed.