29 June 2022
Driving world shocked by the death of Sébastien Mourier
The driving world is deeply shocked by the death of the French four-in-hand driver Sébastien Mourier. 43-year-old Sébastien chose to take his own life.
Sébastien has represented France at the European Championships in Izsák in 2013, in Aachen in 2015, and at the World Equestrian Games in Normandy in 2014. He has competed in numerous national and international competitions since 2012, becoming French champion in 2013 and 2021.
His last international appearance was in Hungarian Vecsés in early June.
Our sincere condolences to his family and friends for their loss, we wish them a lot of strength during this difficult time.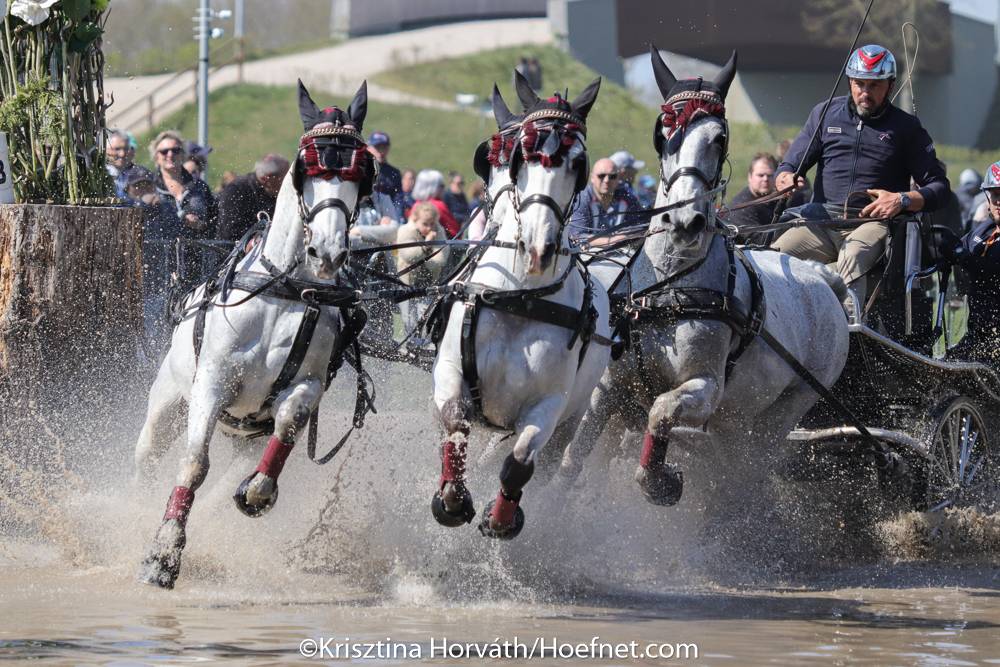 Photo:
Krisztina Horváth
Copyright reserved. Acquisition without acknowledgment and permission from [email protected] is not allowed.