7 August 2017
Minden: 99 competitors from 13 nations competing
Just one more week and then it's time! The World Championship for Pony Drivers are taking place from August 15-20 in Minden, Germany. Ninety nine competitors from thirteen nations will be competing for their respective titles. Seven countries, including defending champions The Netherlands will be competing for team medals.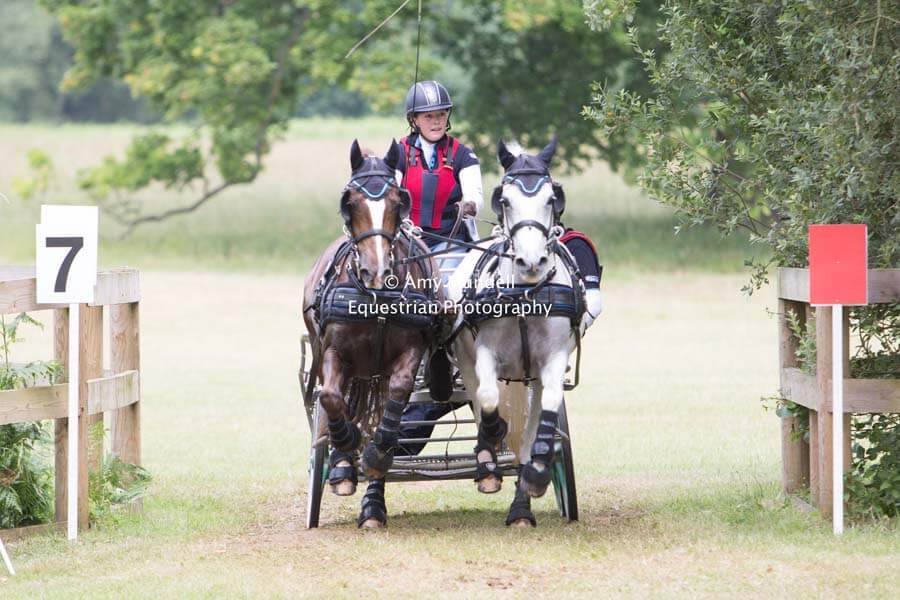 Tara Wilkinson will represent Great Britain in Minden
Photo:
Amy Mundell
Single ponies make up the largest group with 42 competitors followed by 33 pair ponies and 24 four-in-hand ponies. National teams from Belgium, Denmark, France, Hungary, Switzerland, The Netherlands and Germany will be hoping to bring home gold for their country.
The only reigning champion defending his title will be Fabian Gänshirt (GER). World Champion pair ponies Anna Grayston (UK) will not be taking part, and though reigning four-in-hand champion Bram Chardon will not be competing, his ponies will be driven by his sister Edith!
Organizer and competitor Christof Weihe and his team are putting everything into making this a truly fantastic World Championships.
The World Championships begin on Tuesday August 16th with the veterinary inspection, followed by three days of dressage. On Saturday the marathon is on the program with eight massive obstacles, designed by Level 4 course designer Jeroen Houterman. The cones will be driven on Sunday August 20th and will have the top 10 of every division beginning as last before the medals will be awarded.