14 August 2013
Minden: three ponies not fit to compete
The horse inspection of the international combined driving event for ponies in Minden, Germany, took place late this afternoon. Three ponies were declared 'not fit to compete' by the veterinairians and the international Ground Jury.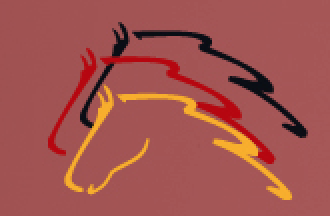 Over 250 ponies were presented at the wonderful competition site in Minden, home of host Christof Weihe.
The single ponies will drive dressage tomorrow. The pairs and four-in-hand ponies will enter the dressage arena on Friday.
The results can be followed live via the website of Helmut Brinkmann.