3 July 2017
Nebanice: the winners
Last weekend, the three-star competition in Nebanice, Czech Republic, was one of the six international driving events on the FEI calendar. With 58 competitors in four classes, Nebanice offered good driving sport at high level.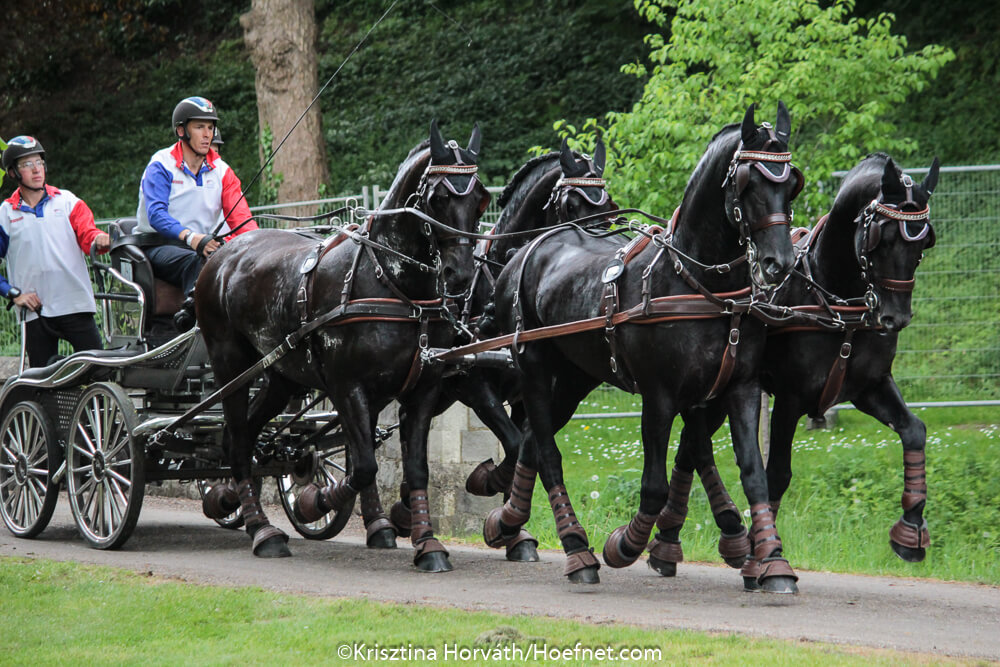 Benjamin Aillaud (archive)
Photo:
Krisztina Horváth
Bad luck for Lázár
Benjamin Aillaud won the dressage with his beautiful team of Arabo Friesian horses from Haras de Pourcaud, finished third in the marathon and kept his head cool in the cones, which resulted in the first place in the final rankings. Jérome Voutaz finished in second place, ahead of Jozsef Dobrovitz jr.
The competition did not go so well for Zoltán Lázár. He tipped over in one of the marathon obstacles and injured his shoulder. He went to hospital in Hungary where he was treated, but as it looks now this will probably not endanger his start in Aachen in two weeks time.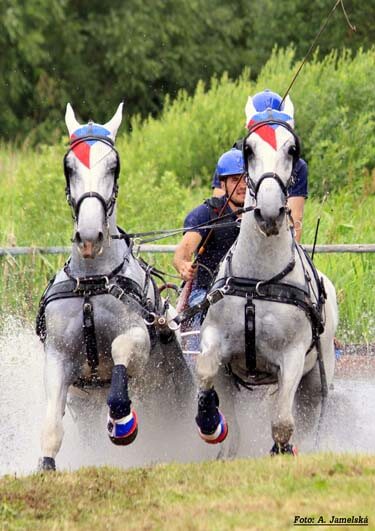 Poland's Rafa Wojtacha finished in first and third place with his two pairs. Home driver Martin Gössl (archive photo by A. Jamelska) finished in second place
Single horses and ponies
Weronika Kwiatek won the Single Horse Class with Bartnik, ahead of her brother Bartlomiej with Sonet. German top driver Marlen Fallak drove her Tessa FST to the third place.
Hungarian driver Dávid Palkovics won the Pony Four-in-Hand Class which only counted three competitors. German based British driver Roger Campbell finished in second place, the third place went to Johanna Carlberg from Sweden.