14 February 2018
2018 Dutch National Championships to be held in Beekbergen
The 2018 Four-in-hand National Championships will be held at the beautiful Riant Equestrian Centre in Beekbergen. The competition for the Dutch title will take place August 9-12th and will run simultaneously with the international competition.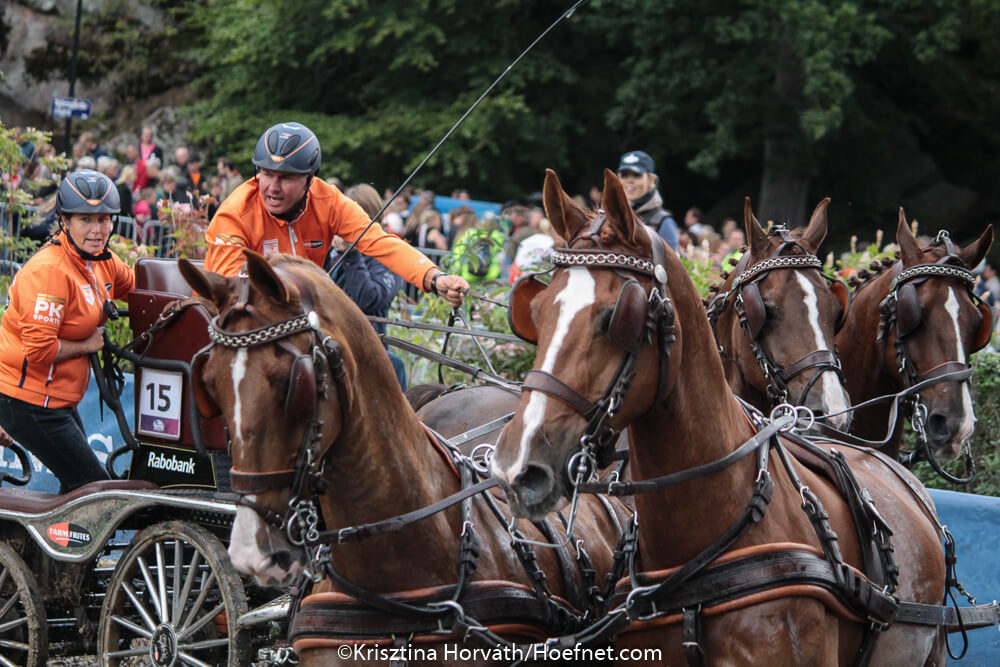 Koos de Ronde will defend his national title in Beekbergen
Photo:
Krisztina Horváth
The competitions held in Beekbergen are renowned for being beautiful and well run events. This will be the 11th time Beekbergen has hosted the Four-in-hand National Championship. Hostess Mieke van Tergouw from the Riant Equestrian Centre is enthusiastic: "Our competition lends itself well to host a national championship, as has been proved in the past. After not holding the competition for a year, the response from our competitors has been extremely positive. The large crowds that our competition attracts and the large field of international competitors gives our event a unique atmosphere. The 31st edition, now that the KNHS has recognized us to host the National Championship this year will be even more special."
Last year in Horst, four-in-hand driver Koos de Ronde won the National Championship for the fourth time in his sporting career. Joining him on the podium was Bram (silver) and IJsbrand Chardon. With 27 national titles IJsbrand Chardon will once again be a favourite to win the title again this year. The National Championships fall just a few weeks before the World Equestrian Games in Tryon, USA. Team Coach Harry de Ruijter will have announced his team prior to the start of the competition in Beekbergen as it will be an ideal place for the drivers to put on the finishing touches before heading to the World Championships.
It was originally the plan that the national championship would take place during Outdoor Brabant in Breda. Due to the fact that the show has not yet been able to locate new grounds they will not be able to host the championships this year.