14 July 2022
Oirschot 2022: All ponies approved
On Tuesday the 12th and Wednesday the 13th of July, the 113 participants from 12 different countries arrived safely in Oirschot to participate in the CAI2* and CAI3*. Due to corona, this is again the first international competition that can be organized on the beautiful grounds of Steenhof Stables. This is the try-out for the World Pony Driving Championships in 2023 and due to the enormously large field of participants, it is a challenge for the organization.
Wednesday afternoon was the veterinary inspection of the more than 200 ponies. All ponies are approved under the watchful eye of veterinary surgeons Ben Horsmans, Xavier Peeters and the jury members Marie de Ronde-Oudemans and Jacob Bendtsen. A good start for everyone.
Dressage
Due to the large number of participants, the dressage for the two stars has already started on Wednesday evening at 5 pm. There were fourteen singles and five pairs at the start. It is no punishment to do this in the evening, certainly not with the warm temperatures.
Klaas van de Sande is currently in the lead in the single ponies. He is closely followed by his wife Ellen van de Sande-Boot with a difference of 0.13 penalty points.
Anouk de Haas leads the in the pair driving, followed by Jorn van Olst. On Thursday, the first part of the 36 singles will compete in dressage, as will 33 more pairs. Many wear a mourning band in memory of Evi Vandersmissen.
Click here for the photo album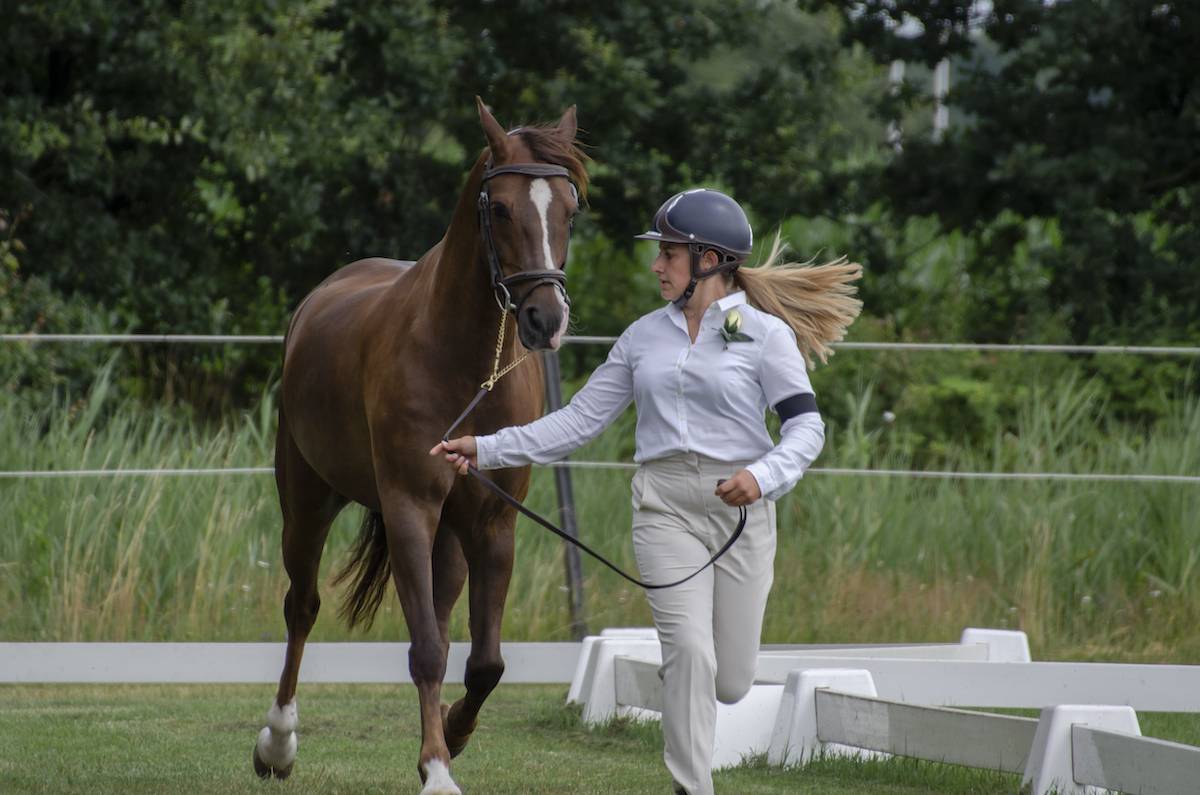 Photo:
Crista Castelijns