17 July 2022
Oirschot 2022: Forward cones on final day
Today the cones were on the program in Oirschot. Johan Jacobs built a demanding and forward course, with several difficult gates and narrow oxers.
Training
"I was happy with that," says Melanie van de Bunt. She was the only one who managed to stay clear within the time frame today and won the 3* pairs. Melanie had Storm (nickname: Sandro), who drove his first-ever international competition this week, in front of her carriage. "He was great in dressage, but that is of course no guarantee that he would be easy to drive today as well. I was happy that the course could be driven forward. Because when there are a lot of turns in it,  Sandro can get a bit hot."
"We went to Oirschot to train actually. I didn't drive the marathon to win and today I didn't have any expectations. Winning this show, with such a competition and with such a large field of participants, is really cool!"
Marijke Hammink and Cédric Scherrer
Marijke Hammink also managed to hold on to her lead with her team. She got one ball down today on gate three, but the lead over Yannik Scherrer (SUI), who remained double clear in cones, was big enough to go home with the win.
In the 3* singles, the differences before the cones started were small. The numbers two to seven were less than a ball away from each other. Cédric Scherrer kept his first place. Katja Berlage (GER) drove a super fast clear round and climbed from eighth to second place due to balls and time penalties of others. Lise Halkjaer (DEN) finished third.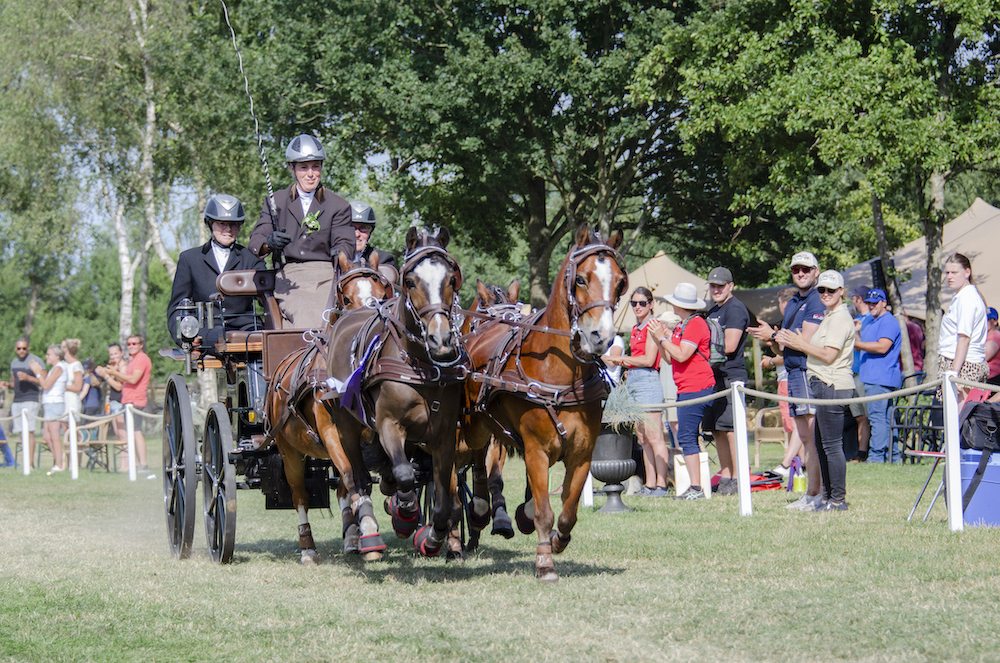 Marijke Hammink
Photo:
Crista Castelijns
0.01 difference
For Jur Baijens (2* single) four balls fell today, but he stayed within the time limit. His competitor Océane Naniot (BEL) also hit four cones and had to take penalties for exceeding the time. As a result, Jur won, followed by Larissa Jansma and Ann Bax (BEL).
Also in the 2* pairs the winner after the dressage and marathon managed to win the show. Tim Schäfferhof (GER) tapped a ball off gate two, twelve and twenty and incurred 0.61 penalty points for time. He stayed only 0.01 penalty point ahead of Jorn van Olst. Jorn got two balls down and stayed within the time limit. Rowan Timmer ended third.
Click here for the photo album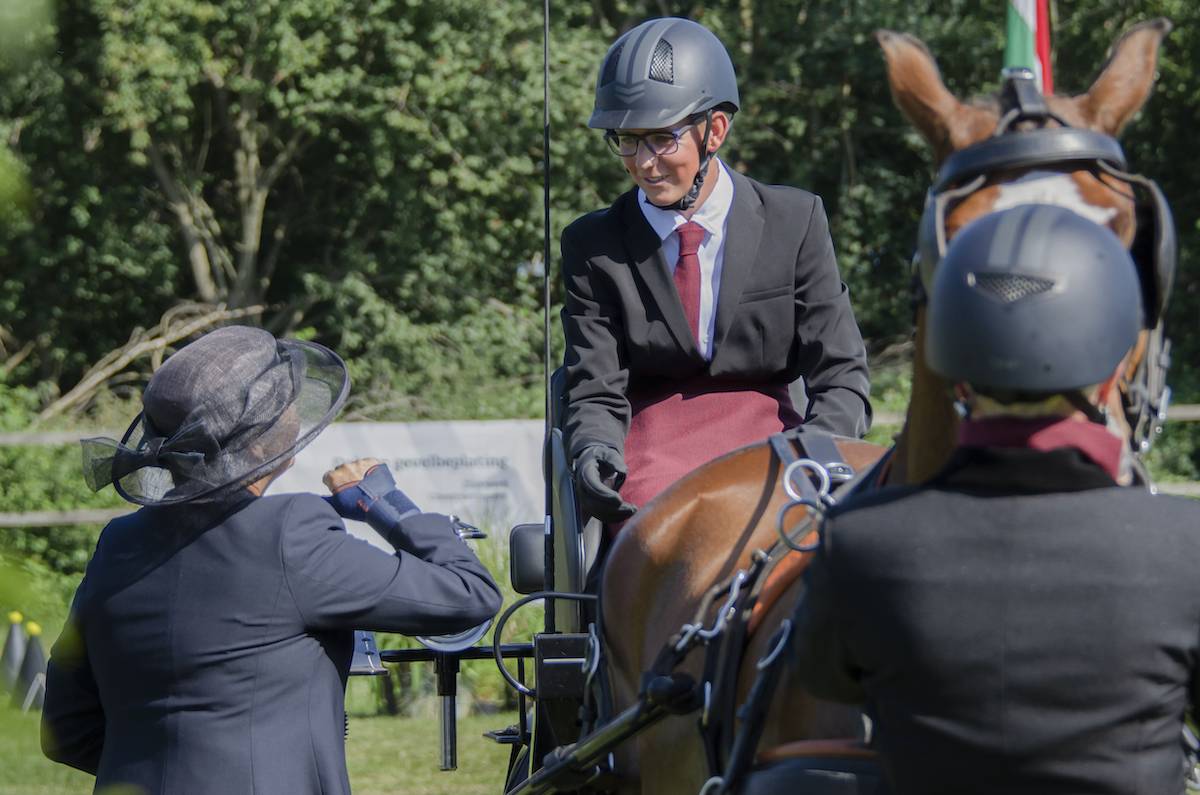 Jur Baijens
Photo:
Crista Castelijns
Copyright reserved. Acquisition without acknowledgment and permission from [email protected] is not allowed.