19 December 2013
Olympia: Boyd Exell wins first competition
Wild card driver Boyd Exell has won the first competition of the FEI World Cup Driving at London Olympia this afternoon. Boyd fought back against Michael Brauchle and IJsbrand Chardon, who finished second and third in the wonderful arena at Olympia, which was filled with many enthusiastic spectators.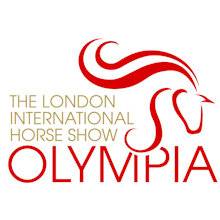 After he had one ball down in the first round, Boyd was second to go in the Winning Round, in which he gave everything he had. He drove an impeccable clear round and put the pressure on 23-year-old Michael Brauchle, who performed extremely well being the only clear round and setting the second fastest time in the first round. Although Brauchle beat his own time by two seconds, he had two knockdowns, which prevented him from taking the first place at Olympia. IJsbrand Chardon set the fastest time of the day, but two knockdowns dropped him to the third place.
European Champion Theo Timmerman drove a very fast round, but three balls prevented him from qualifying for the winning round. Koos de Ronde finished fifth, ahead of second wild card driver Georgina Hunt and Daniel Schneiders, who had four balls down and extra time because he missed the finish line.
The FEI World Cup Driving competition is scheduled for Friday, 20 December at 19.15 hrs. (CET) and will be broadcast live on FEI TV.
Click here for the photoalbum.