18 December 2013
Olympia: starting list extra competition & course plan
All horses competing in the FEI World Cup™ Driving competition in Olympia passed the horse inspection and the competition can begin!
The first competition is scheduled for Thursday at 13.30 hrs (CET), the FEI World Cup competition takes place on Friday evening, 20 December at 19.15 hrs. Tonight at 19.45 hrs., there is an extra competition, which does not count for the World Cup.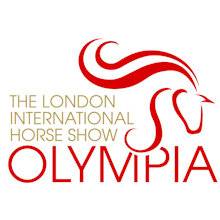 1. Theo Timmerman (NED)
2. Koos de Ronde (NED)
3. Boyd Exell (AUS)
4. Daniel Schneiders (GER)
5. Georgina Frith (GBR)
6. IJsbrand Chardon (NED)
7. Michael Brauchle (GER)
The course designer is Johan Jacobs (NED). The Ground Jury is led by Klaus Peppersack (GER), assisted by Andrew Counsell (GBR).
Click here for the courseplan
Click here for the starting orders and results
Click here for the photos of the horse inspection, thanks to Marie de Ronde.
The starting order for the first competition of the FEI World Cup on Thursday 19th December will be drawn tomorrow morning.