18 December 2013
Olympia: Victory for Koos de Ronde with alternate team
Koos de Ronde hatte beim Weltcup-Turnier in London Olympia einen Auftakt nach Maß. Er gewann die Zusatzprüfung heute Abend. Koos musste wegen zweier verletzter Pferde ein Ersatzgespann einsetzen und zog sich dabei hervorragend aus der Affäre. Mit zwei fehlerfreien Umläufen verwies der amtierende Weltcup-Gewinner Michael Brauchle und den Favoriten Boyd Exell (AUS) auf die Plätze.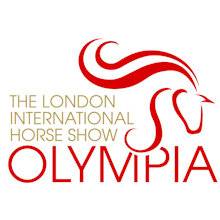 Boyd drove a very fast and clear first round in front of the enthusiastic crowd and was last to go in the second round. Unfortunately he had a short stop in one of the marathon obstacles and two balls down, which resulted in the third place. Koos de Ronde put down two clear rounds in the course, designed by his compatriot Johan Jacobs, and was pleased with his performance: "The horses I am using are all experienced, but just not fast enough. I think I will use my leader horse Palero tomorrow to speed up my team."
Brauchle drove the same team as he competed with in Stockholm and was pleased with his second place, despite two knockdowns in the winning round.
European Champion Theo Timmerman finished fourth, ahead of Daniel Schneiders, IJsbrand Chardon and wild card driver Georgina Frith.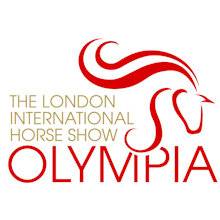 Theo Timmerman (NED) absolvierter als erster Starter den von Johan Jacobs (NED) gestalteten Parcours in einer schnellen Zeit, dabei leistete er sich jedoch einen Abwurf. Zunächst sah es danach aus, dass sich der amtierende Europameister dennoch für die Siegerrunde qualifizieren würde, aber dann machte der als Letzter gestartete Michael Brauchle in der weihnachtlich geschmückten Arena in Olympia mit einer schnellen und fehlerfreien fahrt die Hoffnungen von Timmermann zunichte. IJsbrand Chardon setzte heute Abend unter dem Beifall des begeisterten Publikums auf den vollen Rängen sein neues Vorderpferd Feles erneut ein, dies führte jedoch zu zwei Abwürfen und dem 6. Platz.
Koos de Ronde war nach seiner Fahrt zufrieden: "Morgen werde ich wahrscheinlich Palero doch einsetzen, um noch etwas mehr Geschwindigkeit zu erzielen. Dieses Gespann ist gut und sicher, aber ich brauche noch mehr Tempo, um gewinnen zu können."
Bitte hier klicken für die Ergebnisse.