11 October 2020
Austria and USA withdraw from World Singles Pau
Last week both the Austrian and the US competitors have withdrawn from the FEI Driving World Championship for Singles in Pau, which starts on October 20th. This brings the number down to 51 Athletes from 15 Nations. Thirteen Nations will compete with a team.
Word went around that the successful German couple Claudia and Dieter Lauterbach would not start either because of the quarantine rules upon their return in Germany. This rumour was proved false after a member of the Hoefnet editorial staff called the Lauterbachs personally.
Provisional timetable Pau:
Tuesday 20 October:      Horse Inspection
Wednesday 21 October:   Dressage (part 1)
Thursday 22 October: Dressage (part 2)
Friday 23 October:       Marathon
Saturday 24 October:    day off
Sunday 25 October:       Cones, prize giving & medal ceremony
Click here for the complete competitors list and more information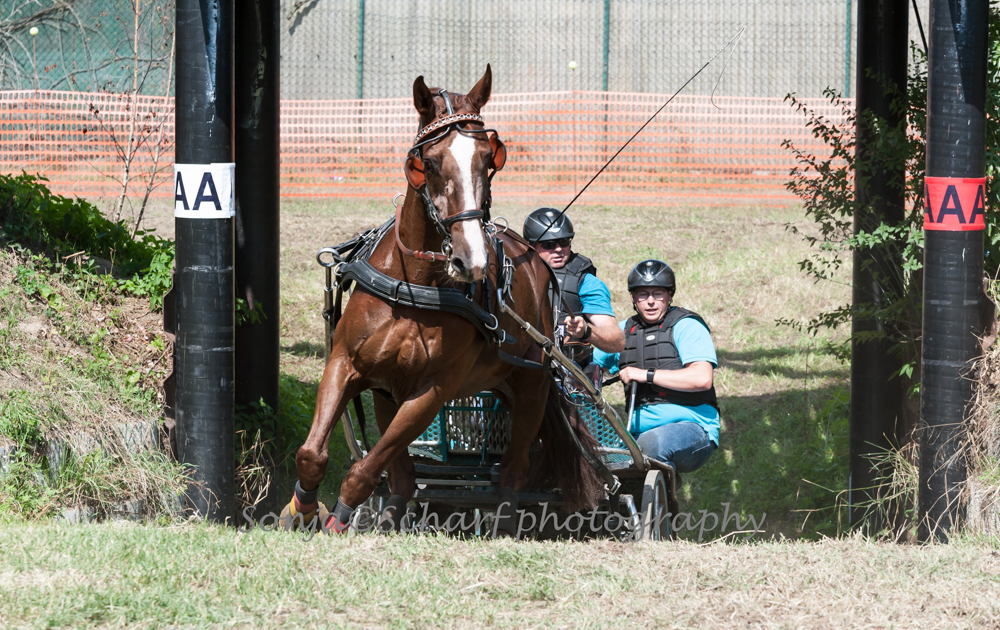 Dieter Lauterbach
Photo:
Sonja Scharf
Copyright reserved. Acquisition without acknowledgment and permission from [email protected] is not allowed.