23 May 2017
Austrian Pony Single and Pair Championships Viechtwang
Last weekend, the wonderful competition in Viechtwang, Austria, formed the stage for the Austrian National Pony Single and Pony Pair Driving Championships. Over 80 competitors started in this popular CAI2* competition with the beautiful Austrian landscape as unique backdrop. The Austrian pony drivers put a first step forward to obtaining a starting ticket for the promising World Championships in Minden in August.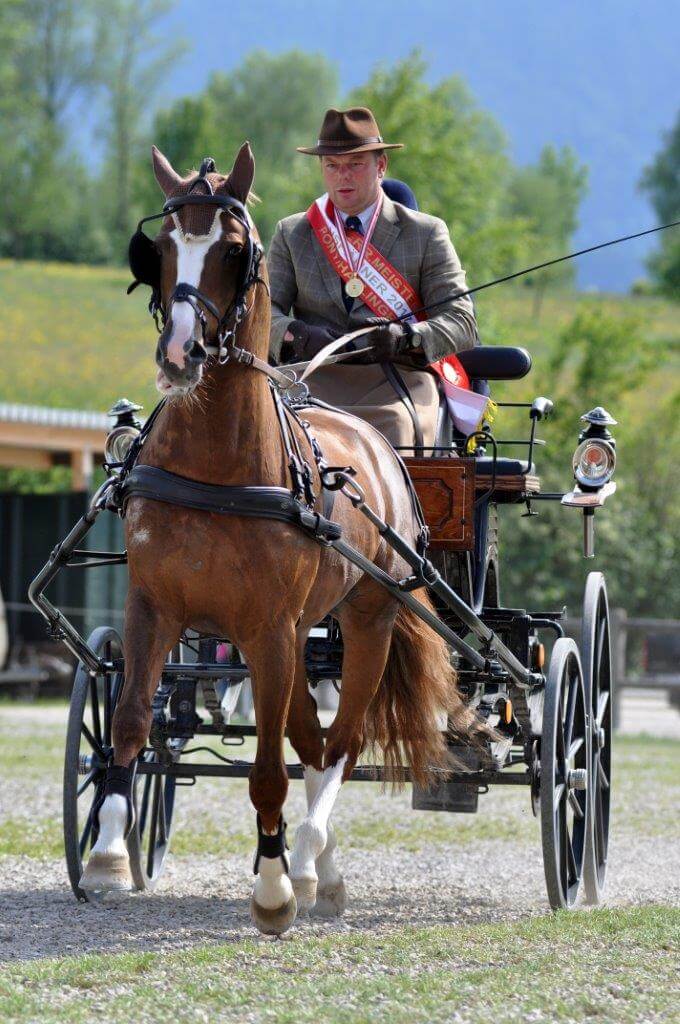 Erich Pürstinger was crowned Champion with his 10-year-old Steendieks Perfect Mind, ahead of Rebecca Nick and Franz Lechner
Photo:
Sonja Bauer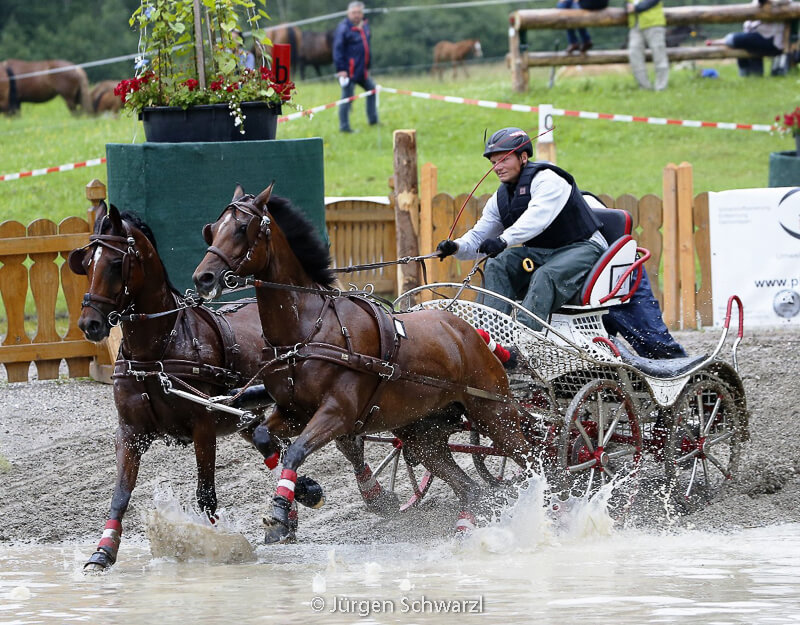 Roman Elend won the marathon and the Champions title, the silver went to Severin Baldauf and Rebecca Nick, who competed with both a single and a pair, took home the bronze.
Photo:
Sonja Bauer