29 October 2019
From 1 to 3 November: Open House Days Van der Wiel & Van den Heuvel
From Friday November 1st to Sunday November 3rd, the leading carriage and harness makers Chr. Van den Heuvel and Van der Wiel Harness are opening their doors to the public.
Chr. van den Heuvel & Sons
Chr. van den Heuvel & Sons in Valkenswaard will offer a diverse selection of equine-related exhibitors and visitors can as always enjoy the family's famous hospitality on the indoor terras. In addition, the Valkenswaard Carriage Museum will be open with no charge to the public.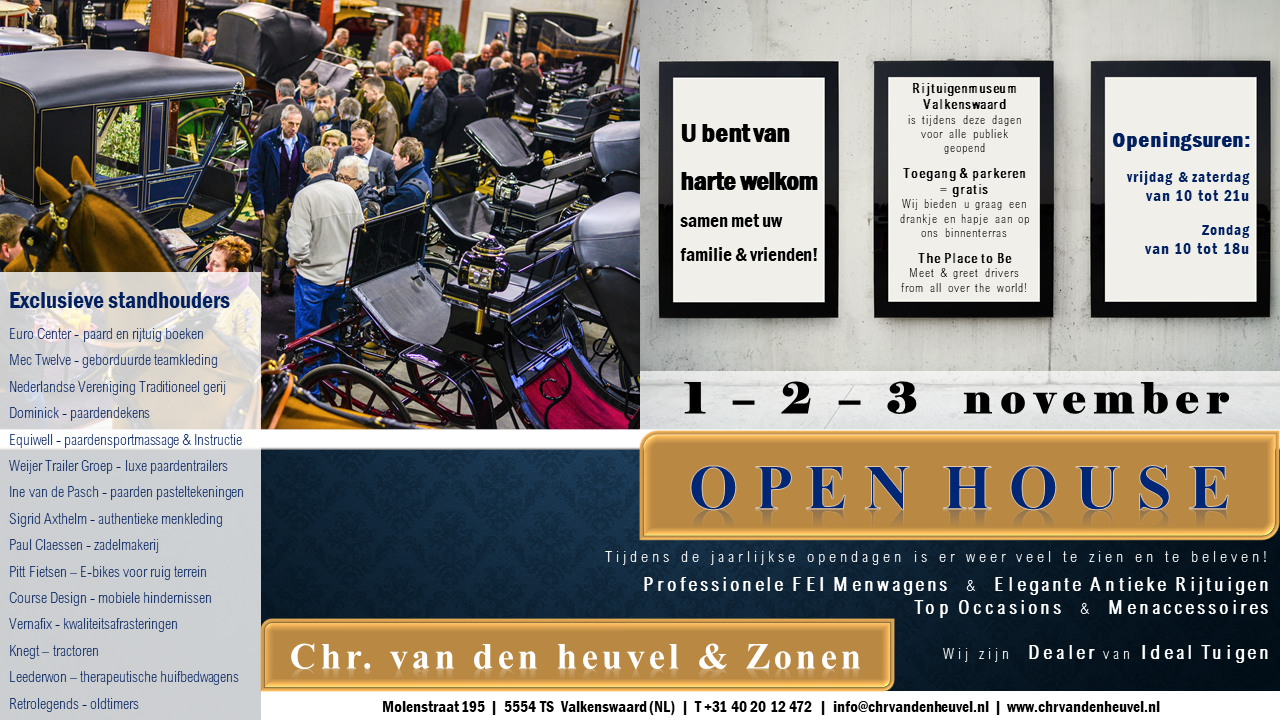 Van der Wiel Harness
Over the course of the Open Days, Van der Wiel Harness will be presenting the newest innovative techniques in harness making. There are various new and second-hand (showroom model) harnesses to admire in the exclusive showroom. A number of diverse vendors will also be present and the bar is open. The Van der Wiel family welcomes you to take a peek inside their historic family business.