23 December 2020
OC FEI European Championship Four-in-Hand Budapest gives update
It will be all about carriage driving sport in Hungary's capital city Budapest from August 30th to September 5th, 2021. The Hungarians are celebrating the fact that the first European Championship for horse teams took place exactly 50 years ago in Budapest. The Organising Committee recently released photos from the preparation work.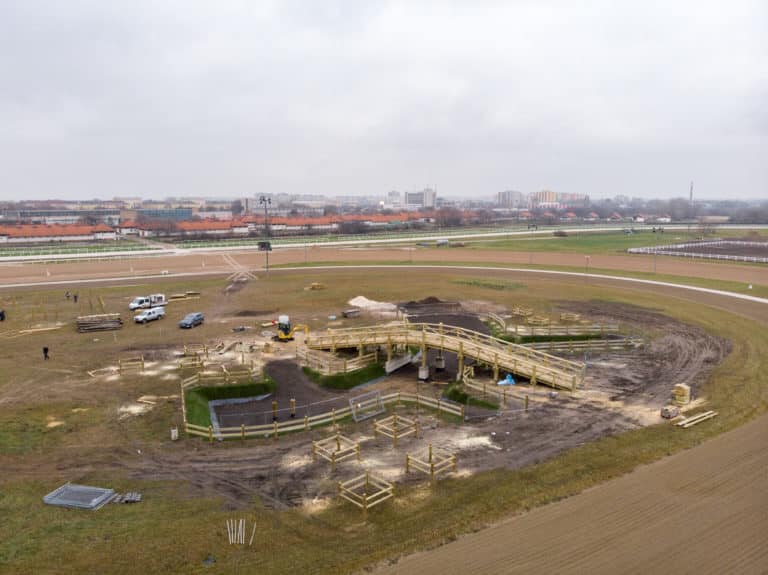 Photo:
Váraljai Zoltán
The European Championships will be held in Kincsem Park in the very heart of the city center, where the dressage and cones competitions will take place on the site which is normally occupied by greyhound dogs and rugby players. The marathon obstacles will be located in the center of the racecourse. The most spectacular obstacles are clearly visible from the grandstand and from close by. In addition to the marathon obstacles, two grass warm-up arenas equipped with an automatic irrigation system will be built in the middle.
The European Championship venue is located only a few minutes away from the metro station, which has never been seen before. Never before a European Championship for Four-in-Hand was organized at such central location in a city.
Source: fogatsport.hu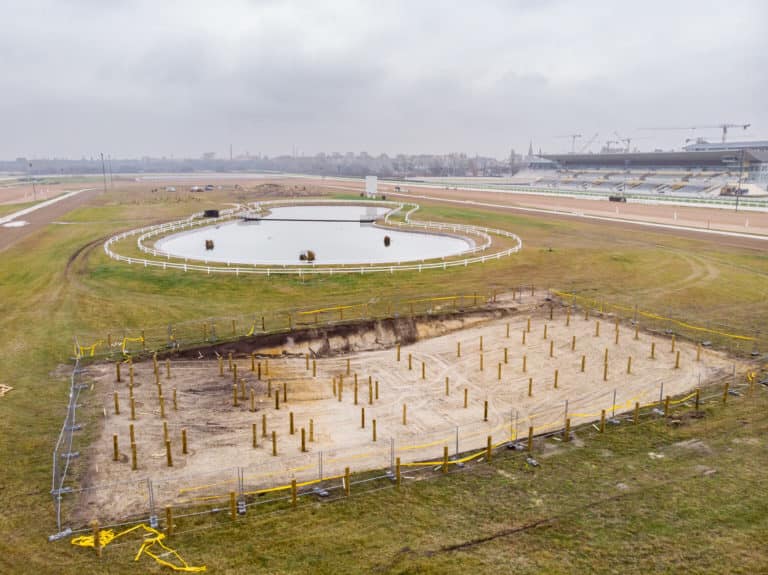 Photo:
Váraljai Zoltán
Copyright reserved. Acquisition without acknowledgment and permission from info@hoefnet.nl is not allowed.