4 October 2018
CAI Beekbergen moving to June in 2019
The international driving competition in Beekbergen will be held next year in June. The decision to change the date was made after the this years show evaluation and the concept show schedule for next year. The organization decided on 26-30 June, 2019 as their new date.
'It was a bit of a puzzle,' tells organizer Meike van Tergouw. 'But this date worked the best in the show calendar and also fit the wishes of our sponsors.'

For 35 years the international driving competition in Beekbergen has been held during the summer vacation. This was always to encourage a large number of spectators that come to the region during that time. But despite this, the organization believes that the move will benefit not only the spectators but will also be good for the sport.
Kalender
'This past year we had more public than last year, but also less competitors,' tells Van Tergouw. The competition in Beekbergen is ideal for pair and four-in-hand horses, but is a shame for the sport when the competitions crowd each other and drivers are forced to make choices about what shows they will drive. The last weekend in June will work much better for everyone.
Loyal spectators
The international competition in Beekbergen welcomes the most spectators of any driving competition in the Netherlands annually and the organization is sure that this will not change even with a change of date. 'We have a loyal group of spectators and I'm absolutely convinced that they will be able to find our event at the end of June just as easily as in August.' says Van Tergouw.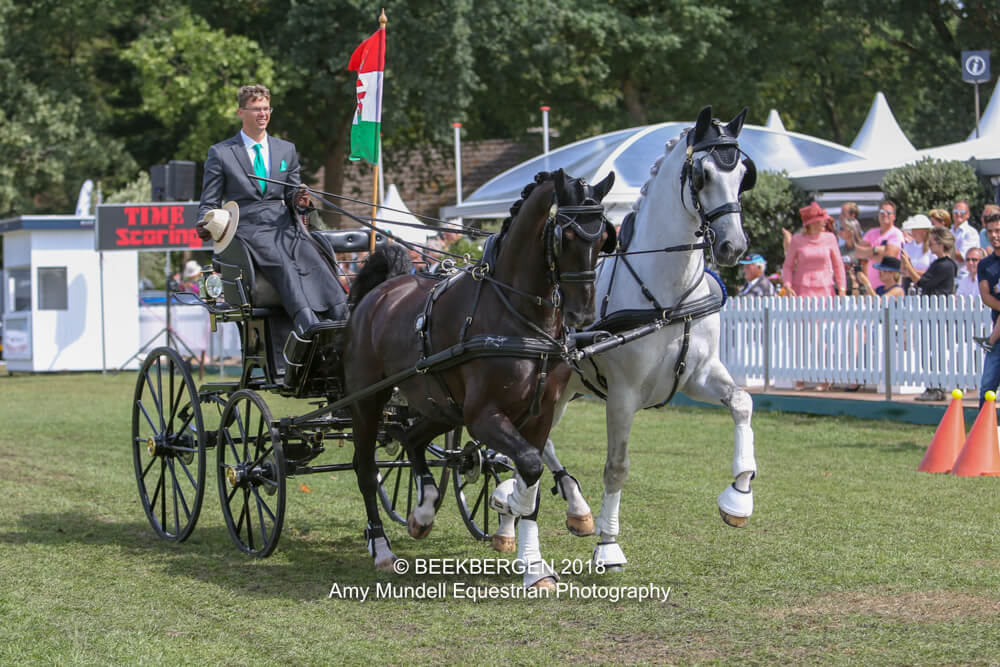 Photo:
Amy Mundell