6 February 2020
Para-driver Martje Witvoet has died
On the 5th of February 2020 Martje Witvoet passed away after a long illness. She was 69 years old. Martje lived in Appelscha and had been active in carriage driving since 1992. Since 2017 was she an active para-driver.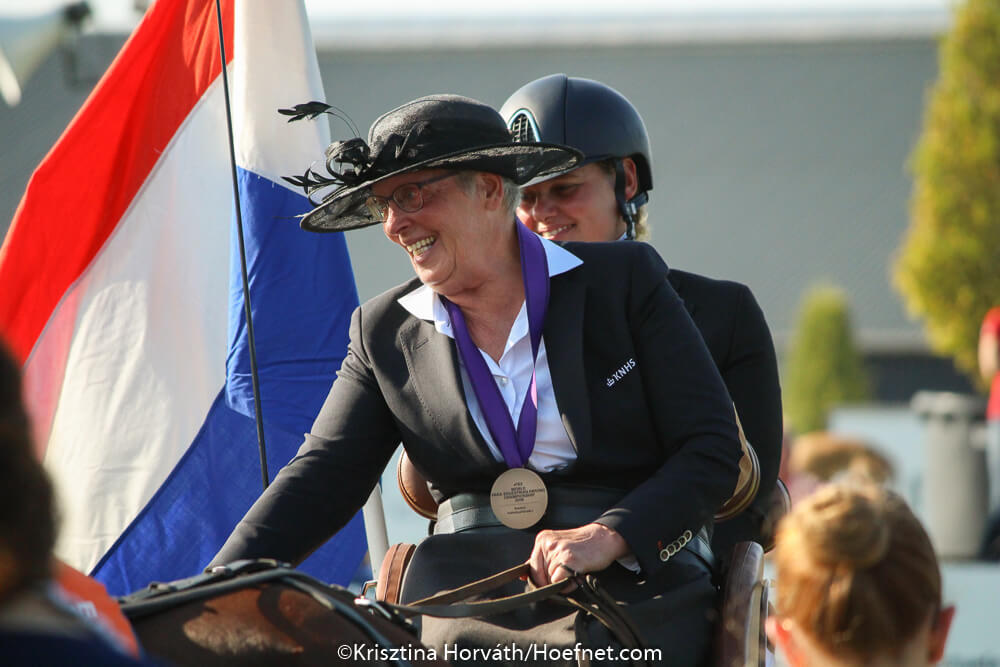 Photo:
Krisztina Horváth
With the New Forest pony Havehoeve's Boy, Martje had some excellent results in the para-driving sport. In her debut in the Para-driving competition in Exloo she took home first place. Just this past weekend Havehoeve's Boy was driven by her daughter and groom Sietkse Flobbe in the 'Battle of the Districts' in Ermelo.
Martje has always driven New Forest ponies. One of her career highlights was competing at the 2018 World Championships for para-drivers in Kronenberg, where she won a bronze medal in the Grade I division.
We extend our deepest condolences to Sietske and Martje's family and friends.
Copyright reserved. Acquisition without acknowledgment and permission from [email protected] is not allowed.