18 May 2022
Course designer Johan Jacobs looks ahead to CAI Oirschot
On the grounds of Steenhof Stables owned by the Brans family, the CAI2* pony driving Oirschot (NL) will be organized by the SPAN Foundation from 14 to 17 July. Speaking is course designer Johan Jacobs, who is busy with the obstacles.
Jacobs is marking out an obstacle with a map showing the contours: "This will be an obstacle with recently felled trees. When designing, I have to take international requirements into account, but I also think it is important that the obstacle fits into the terrain and is recognizable for the driver."
Driving with sense
250 ponies are expected to start in single, pair and four-in-hand driving. 42 drivers have been registered from the Netherlands alone, as well as about 50 drivers from twelve different countries. "We pay a lot of attention to the safety for the ponies and drivers, but a participant also has to use his common sense", says Jacobs.
He explains: "The marathon obstacles are a challenge for both the driver and ponies. Because it is driven at speed, we as course designers make sure that every part of an obstacle, for example, has rounded corners and there are no protrusions. The gates through which the teams must drive have a width of 2.5 to 4 meters, but not all of them can be taken 'straight ahead'."
World Pony Driving Championships 2023
The obstacles on the grounds also form the marathon for the World Pony Championships, which will be held in Oirschot in 2023 from August 30th to September 3rd.
Jacobs: "On average, an obstacle remains in use for four or five years. That is why there is a lot of interest this year to be able to participate, because then drivers have seen the obstacles once and then know what to expect next year. In addition, they already see the competition area, know, for example, where the stables for their ponies will be, how it is arranged with hay and straw, and what they have to take care of themselves."
Click here for more information about CAI Oirschot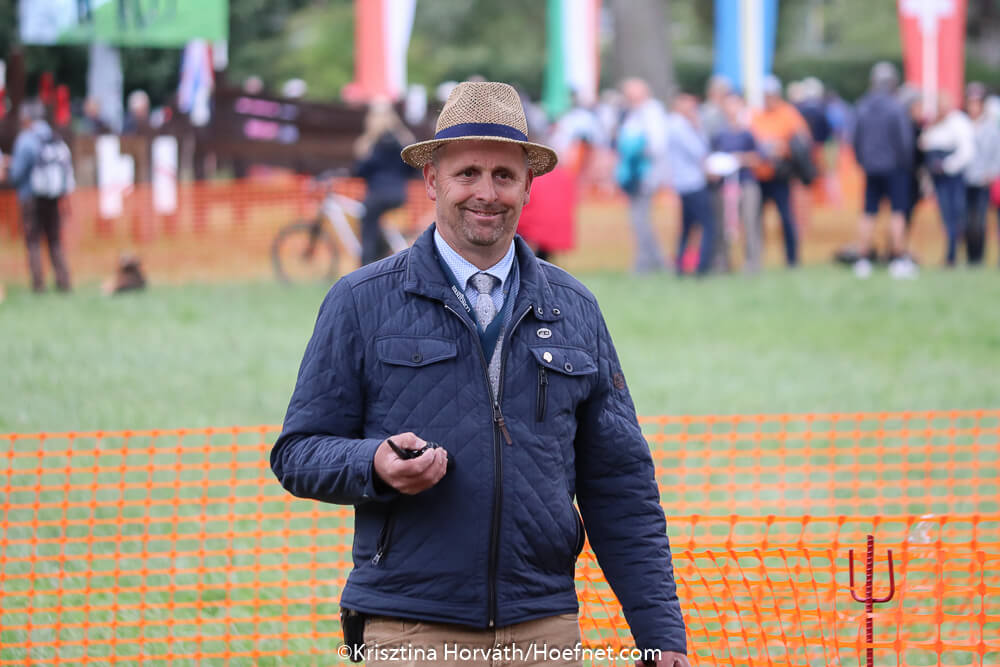 Johan Jacobs
Photo:
Krisztina Horváth