27 October 2019
Pau 2019: "Eventing offers opportunity for the single driving sport"
During the nations cup in Pau this past week, the organization was already thinking ahead to the preparations that will be taking place for the World Championships for single horses which will be held in Pau from 21 to 25 October 2020. The five star eventing competition will be held the same week.

"Eventing gives opportunity for the single driving sport"
It is expected that around 60 Eventers and between 60 and 70 single horses will start at Pau, which is regarded as one of the six top eventing competitions in the world. Unlike the 2013 Word Pony Championships, both competitions will be held on the same weekend.
The organization is planning on addressing the space and ground of the parking area for the drivers, which is not yet big enough for the expected number of competitors. The quality of the grass dressage ring and the number of training areas was not yet optimal this year, but there are also plans in place to ensure that competitors will be able to drive an optimal dressage test next year. The marathon obstacles will be made World Championship-worthy by American course designer Richard Nicoll, who was at the competition this year to gather ideas. "Pau offers a unique chance for the single sport to gain the attention of the public." tells Nicoll. "The eventing attracts a huge number of spectators, who have the opportunity to be introduced to the driving sport, and single driving specifically. This could entice more people to take up driving!"
One of the marathon obstacles will be placed in the main arena and the cones will also be driven in the main arena.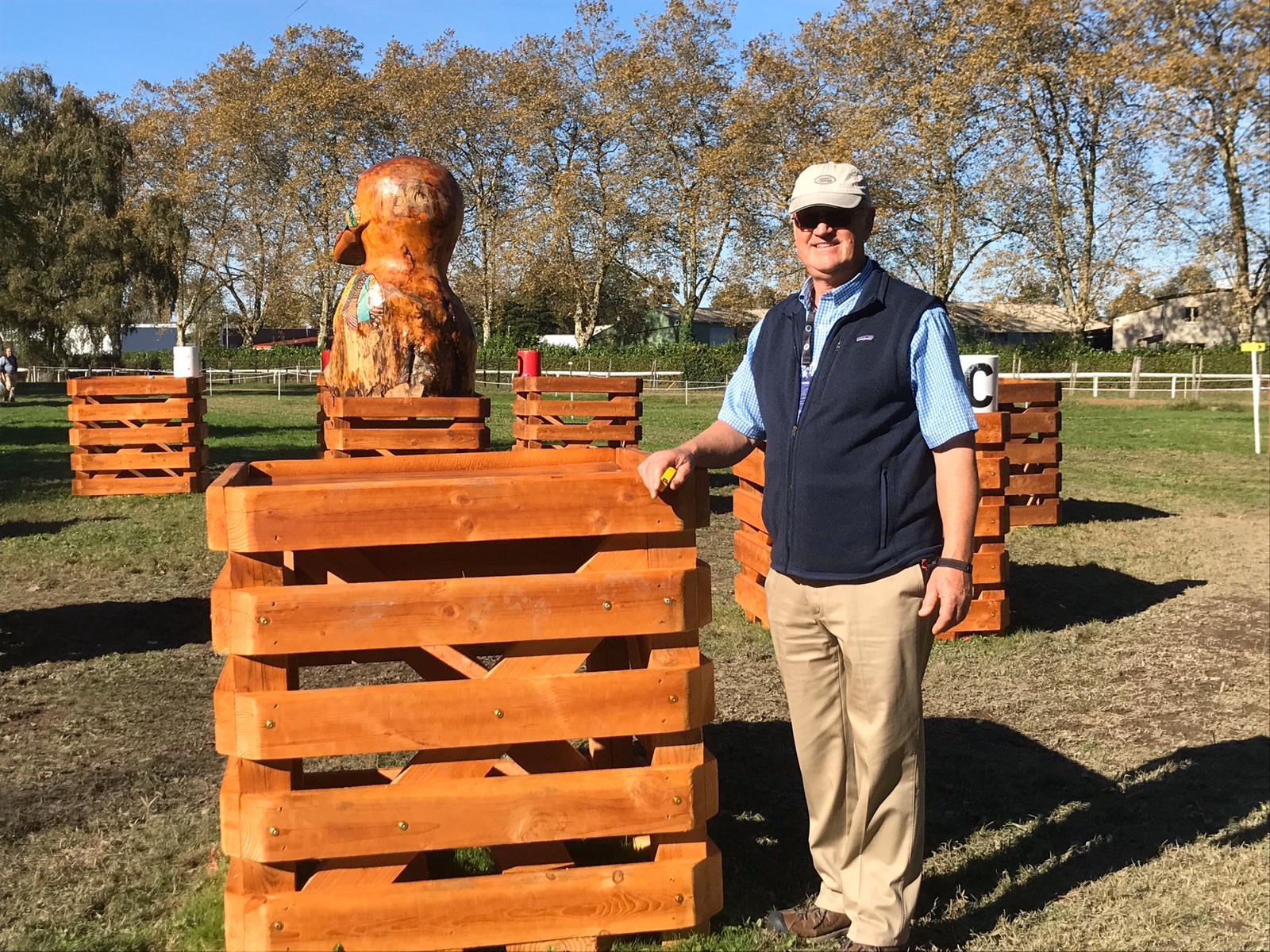 Richard Nicoll
Plus points
The main arena has fantastic footing and has a wonderful atmosphere, and it was used in 2013 for the marathon as well.
The expansive stabling complex is one of the biggest plus points in Pau. The large boxes offer comfort for the horses and the wash racks on cement ground are ideal. There is no shortage of volunteers in Pau and the organization works with a number of students from diverse equine, agricultural and commercial studies who are utilized across the entire competition. A professional production team ensures that the competition in Pau is sent out live via the website, the app and on Facebook.
Copyright reserved. Acquisition without acknowledgment and permission from [email protected] is not allowed.