25 October 2020
Pau 2020: Sport is the winner
The World Championship for singles did take place at the end of a season with many cancelled events and turned out into a fantastic competition. With double gold for the Saskia Siebers and the Netherlands, silver for Canadian driver Kelly Houtappels-Bruder and the French team and bronze for Bartlomiej Kwiatek and the Polish team, the World Championship in Pau finished the 2020 season in a very positive way. The sport was the winner of this weird corona season.
School example
Saskia Siebers became the World Champion with her horse Axel. She is the school example of how to practice the sport: 'She has a very nice style of driving with fine mobility and she has been driving like this for years. Besides that, she is a fantastic person, also for the team. She makes the team grow and she is always busy with her sport. This is an award for her hard work in the past years,' commented the Dutch chef d'equipe and trainer Ad Aarts.
The red-hot World Champion can hardly believe it herself: 'No, it has not sunk in yet,' is her first reaction. 'But everybody is congratulating me, so it must be true!'. She looks back at the competition with a very good feeling: 'I was happy with the dressage. I had a few small mistakes in the marathon, but today's cones was really my type of course. Axel is just very good in a course like this. It was exciting and I was happy that I did not have to go in last. I was able to attack and finish it. I was really happy that it all came together.'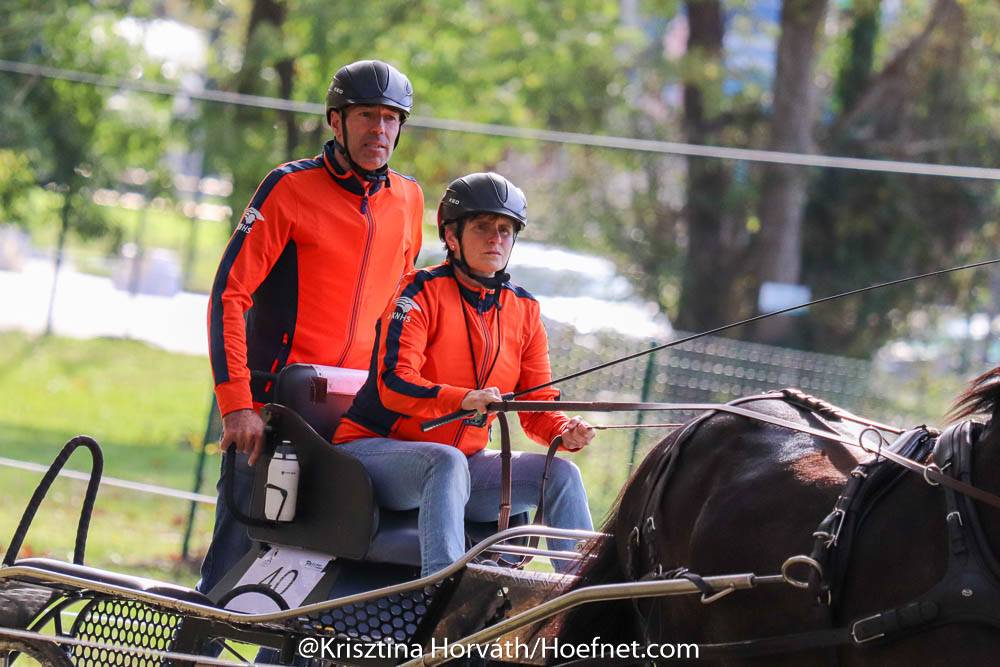 Saskia has not realized yet that she is the new World Champion
Photo:
Krisztina Horváth
Enjoy
Silver medal winner Kelly Houtappels-Bruder was also very happy with her performance: 'There were at least 10 drivers who could have won gold here. This is not something you can say about the other driving disciplines. The best driver has won, and it is just great how it went. Saskia is the deserved winner. For me, I just wanted to drive a good competition. I was not thinking about the results because I just wanted to enjoy my fantastic horse. I do hope that my performance will give the driving sport in my home country Canada a big boost.'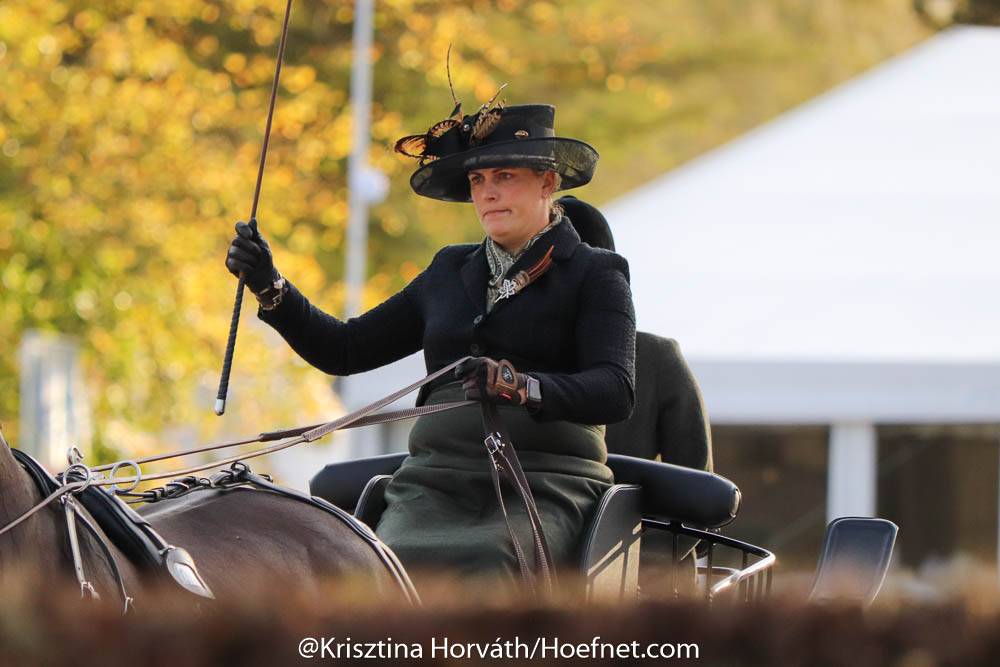 Kelly Houtappels-Bruder enjoyed the World Championship
Photo:
Krisztina Horváth
Familiar feeling
Bartlomiej Kwiatek had to step down from his World title, but he was very happy with his bronze medal: 'I was the defending Champion, but I am very happy with our team. What happened to Marion Vignaud, happened to me at the World Singles in Portugal in 2012, so I know how it feels. I am very proud that my sister and me managed to win bronze with the Polish team. Our third team member withdrew shortly before the event so it was just the two of us. I can recommend it to everybody, if you have a chance to compete with your family, do it!' 'For me, the sport is the big winner today. It was a very difficult and uncertain time for us to make such a long trip in this corona period, but it has become a World Class World Championship.'
Kelly stressed that as well: 'We really appreciate it that we were able to compete here. Everything was perfectly organized which allowed us to perform at the highest level.'
Click here for the results and the photoalbums.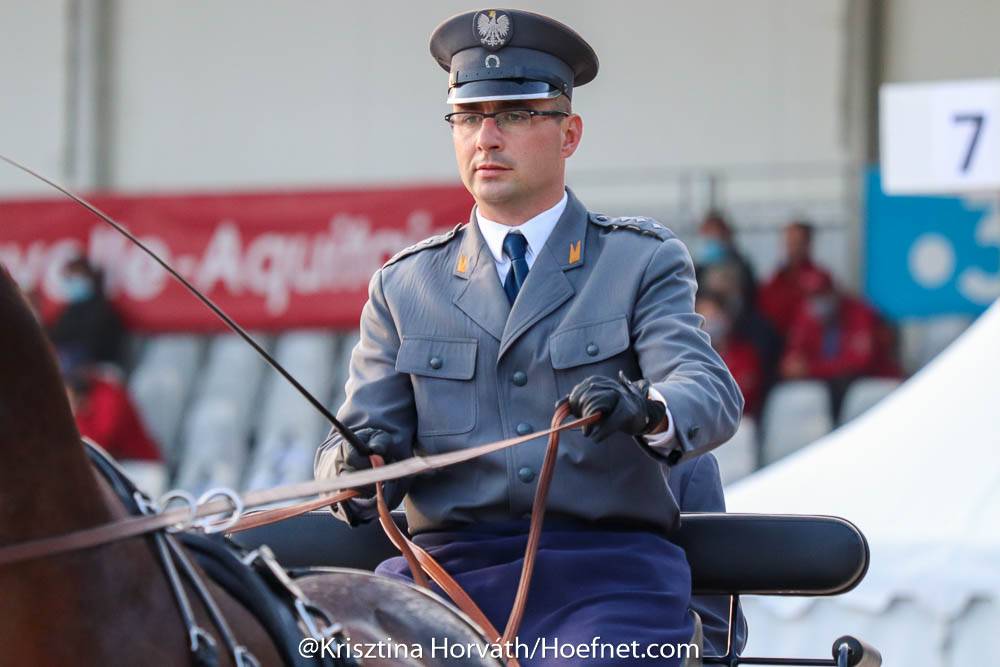 Bartlomiej Kwiatek is proud at the Polish team
Photo:
Krisztina Horváth
Copyright reserved. Acquisition without acknowledgment and permission from [email protected] is not allowed.