5 December 2013
Photobook World Pairs Topolcianky 2013
After the DVD there is now also a wonderful photo book available about the FEI World Pair Driving Championships in Topolcianky 2013. A full - colour publication, capturing the beauty of horse pairs and elegancy of drivers wearing their festive and sport wear during the World Championship, deals with history of driving competitions, individual disciplines, their performance and evaluation.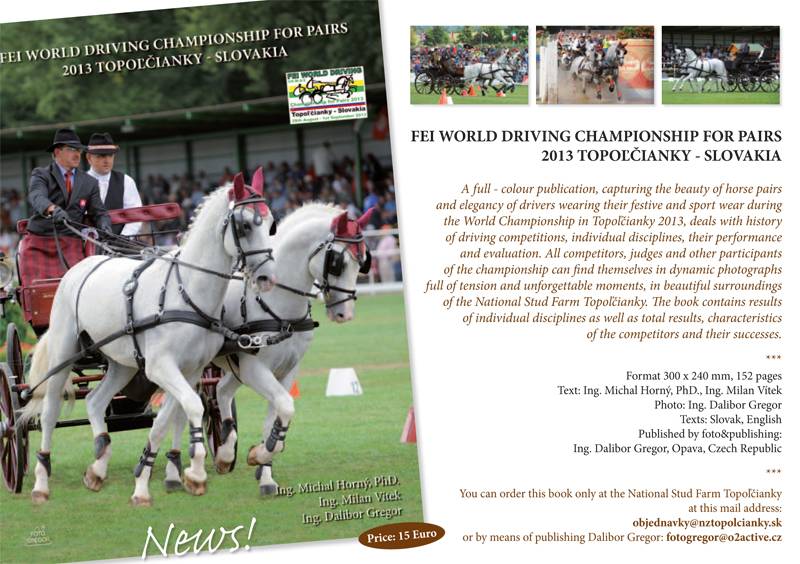 All competitors, judges and other participants of the championship can find themselves in dynamic photographs full of tension and unforgettable moments, in beautiful surroundings of the National Stud Farm Topolcianky. The book contains results of individual disciplines as well as total results, characteristics of the competitors and their successes.
Format 300 x 240 mm, 152 pages
Text: Ing. Michal Horny?, PhD., Ing. Milan Vítek
Photo: Ing. Dalibor Gregor
Texts: Slovak, English
You can order this book at:
National Stud Farm Topolcianky: [email protected]
or via Dalibor Gregor: [email protected]
Click here for the PDF with information.