20 June 2019
Pleternica 2019: all horses fit to compete
This afternoon the two-star international competition in Pleternica, Croatia, started with the horse inspection. After some rain showers, the air was cleared and the sun came out again, which resulted in tropical temperatures at the nice site of the hippodrome.
Thirty one national and international competitors from Croatia, Italy, Hungary and Serbia presented their horses to the veterinarians and the international Ground Jury, which is led by Miguel Angel Gutierrez Camarillo from Spain. The jury is completed by Andrew Counsell (GBR), Tiago Gomes (POR), Jaroslav Pavel (CZE) and Ad van Roon (NED).
All nearly 60 horses passed this first horse inspection. The competition starts on Friday with the dressage, followed by the marathon on Saturday. International level 2 Course Designer Pawel Konarski from Poland has designed seven nice obstacles, which are all centrally located on the main Show Grounds.
Sunday is reserved for the obstacle driving competition.
All Croatian competitors in the horse singles and horse pairs class also compete against each other for a podium place in their National Championships.
Click here for the starting orders and results.
Click here for the photo album.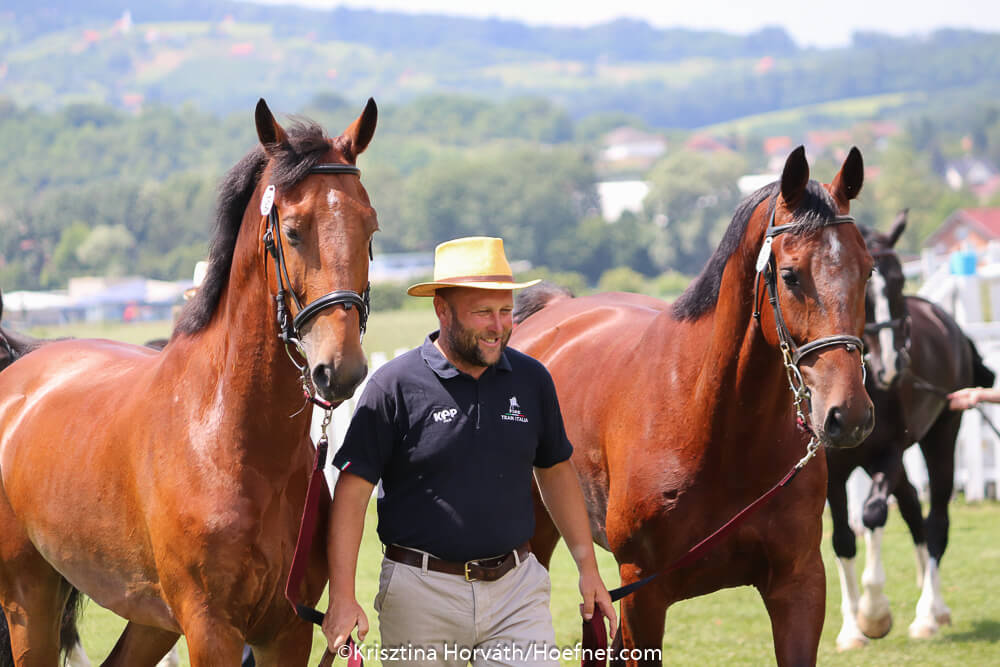 Photo:
Krisztina Horváth