19 August 2021
Battle for the podium places at British Nationals 2021
Ashields in Great Britain was host to the British National Championships last weekend. The drivers battled it out for the podium places in no less than 17 classes.
World Champion 2017 Tara Wilkinson won the Ted Bewley Trophy for the lowest overall score of the competition. Tara competed in the Open Horse class and won all phases of the competition, creating a big gap with her opponents.
John Ripley won the Advanced Single Horse class for fifth consecutive year. Rosanna Walters-Symons and Phillipa Howe battled in a neck to neck race in the marathon with their single ponies, but the cones cost Phillipa the win and Rosanna was crowned Champion.
Dick Lane drove a pair this year and won gold in the Advanced Horse Pairs Class. He hopes to be back out with his team next season. Dan Naprous won the National Championship in the Horse Four-in-Hand Class for the second time in a row
Click here for the photoalbum.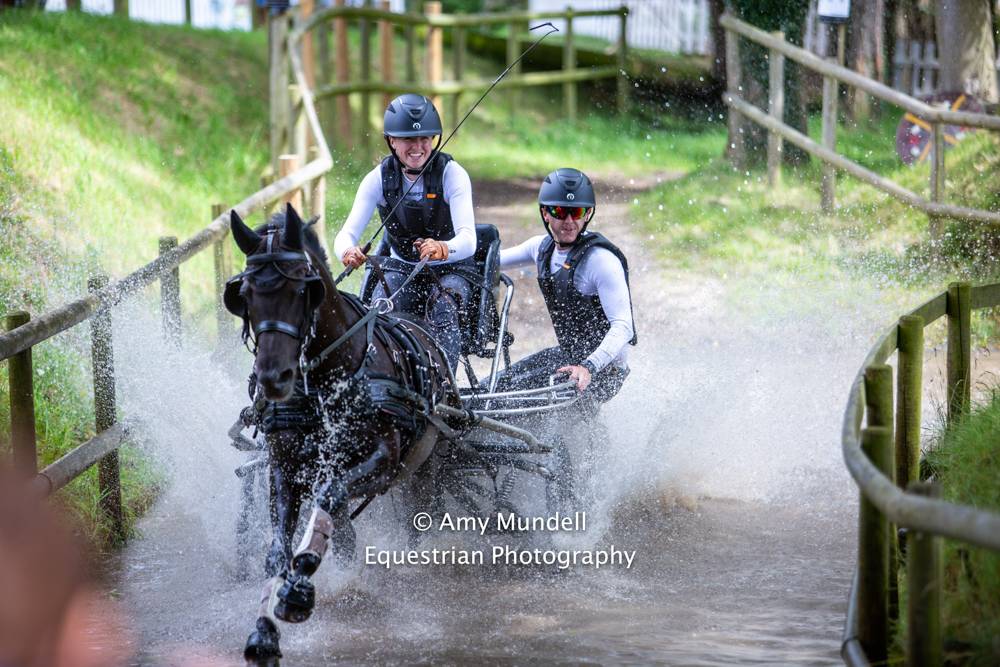 Rosanna Walters-Symons
Photo:
Amy Mundell
Copyright reserved. Acquisition without acknowledgment and permission from [email protected] is not allowed.