7 October 2019
Pony drivers welcome in Kronenberg 2020
The International driving competition in Kronenberg has set its place on the calendar next year from 16-19 April 2020. For the four-in-hand horses this will be a test run for the prestigious World Championships Limburg 2020, which take place in the same location later in September. In addition to the 'big' horses, the competition in April is also open for single, pair and four-in-hand ponies.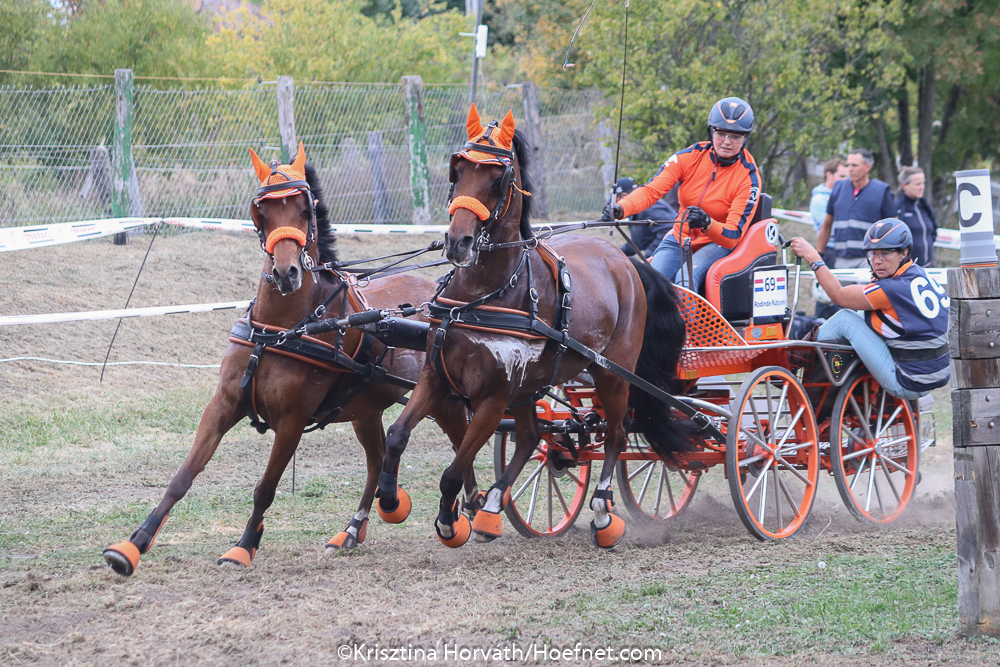 Photo:
Krisztina Horváth
The pony divisions will compete in a three star competition on the grounds of The Peelbergen in Kronenberg. Chairman of the organizing committee Nico Rijnbende explains the addition to the program: "We are expecting fewer single drivers next year as the World Championships for single horses takes place in the end of October and our competition is very early in the calendar. For the pair horses is 2020 an off year and expect fewer competitors as well. This creates room in the program for pony drivers who have shown interest in competing in Kronenberg in the past and we are pleased to be able to welcome them in 2020.
The organization is expecting a large number of four-in-hand drivers to start in Kronenberg as they make their preparations for the World Championships Limburg 2020.
Click here for more information on CAI Kronenberg 2020.
Copyright reserved. Acquisition without acknowledgment and permission from [email protected] is not allowed.