17 August 2017
Pony Worlds Minden: Germany leading after day 2
Germany has extended their lead in the team standings at the close of the second day of dressage in Minden. Belgium is currently sitting second with The Netherlands close behind in third. Germany swept the top four placings with Jan-Felix Pfeffer winning the dressage.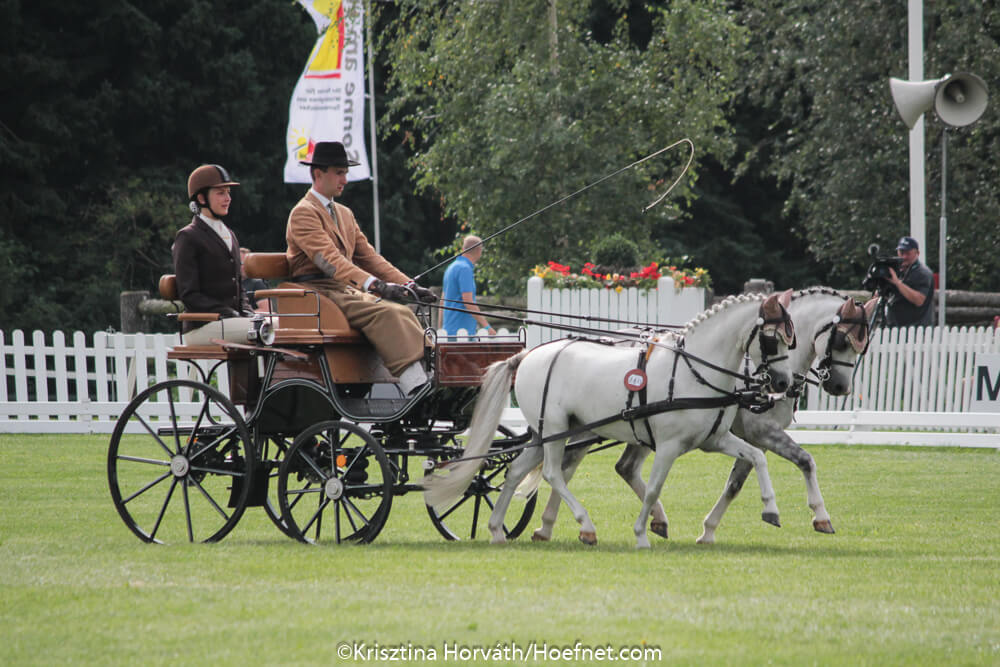 Cas Hendriks
Photo:
Krisztina Horváth
As fourth start of the day, Jan-Felix Pfeffer drove 44,01 penalty points, a score that was not to be surpassed by any other driver for the remainder of the day. The panel of judges were almost unanimous in awarding Pfeffer the top placing. Second place went to organizer and host Christof Weihe who is competing individually for Germany. The balance of the German team Dieter Baackmann and Max Berlage finished in third and fourth, all with scores under 50 penalty points.
Strong showings were also made by Pieter van den Broeck (BEL), Katie Whaley (USA) and Tara Wilkinson (GB). Van den Broeck was the only non-German driver to earn a score under 50 penalty points and along with his teammate Nico van Praet, with a score of 56,34 helped to move the Belgian team into second place just in front of the Netherlands.
Click here for the photo album.