4 June 2015
Preparations CAI 3* W-Cup Nebanice in full swing
Afgelopen weekend brachten de Nederlandse parcoursbouwer Johan Jacobs en de Britse technisch afgevaardigde Jeannie Lane een bezoek aan de wedstrijdterreinen van de CAI3*-wedstrijd in het Tsjechische Nebanice, dat van 9 tot en met 12 juli wordt gehouden. Doel van het bezoek was om te zien hoe de stand van zaken is ten aanzien van de nieuwe marathonhindernissen, gecombineerd met het reguliere eerste bezoek van de TA aan de wedstrijd.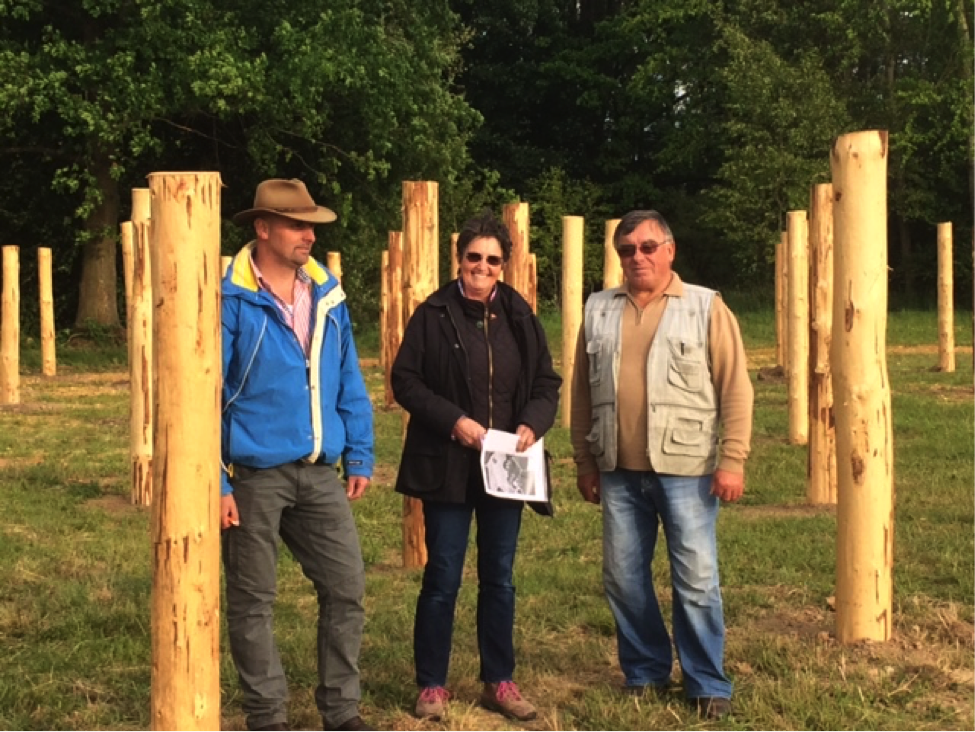 Both officials were pleased to see that with less than six weeks to go, the majority of the preparation work has been either clearly outlined or finished. Out of the eight marathon obstacles, three will be completely new and one has been modified. Some of the new obstacles still need some finishing work, but they promise a top level standard, guaranteed by the experienced Johan Jacobs, who is also responsible for the 2015 Pony World Championships and the 2016 four-in-hand World Championships in Breda (NED).
The dressage arena in Nebanice is located in its traditional place, as well as the two practice arenas that will be conveniently built on the fields in the centre of the venue. Mr. Simacek, the head organizer of the event, is very enthusiastic about this year's competition: "After more than twenty years of organizing this competition there are still new things coming up. The new team that we have put together has new ideas and I believe that the combination of the traditional and new things will make it a great competition."
Nebanice is well positioned to do just that. Located on the Czech-German border it is only 350km from Frankfurt or 630km from Venlo. At the same time, it is about 650km from Budapest and 400km from Linz… In the past few years it has attracted a good group of competitors, especially in the teams category where some of the top drivers come to collect the World Cup points. Johan Jacobs will make sure the points do not come free: "I really like the layout of the venue and believe that the newly built or remodelled obstacles will bring top class sport for both the drivers and spectators. The organizers have done lots of work since my first visit and I am certain that this will be a nice event."
The drivers in all horse categories, as well as in pony teams and pairs will be able to find out soon enough. The July driving calendar is very busy this year, but Nebanice is one of the competitions worth considering to start at!
Click here for more information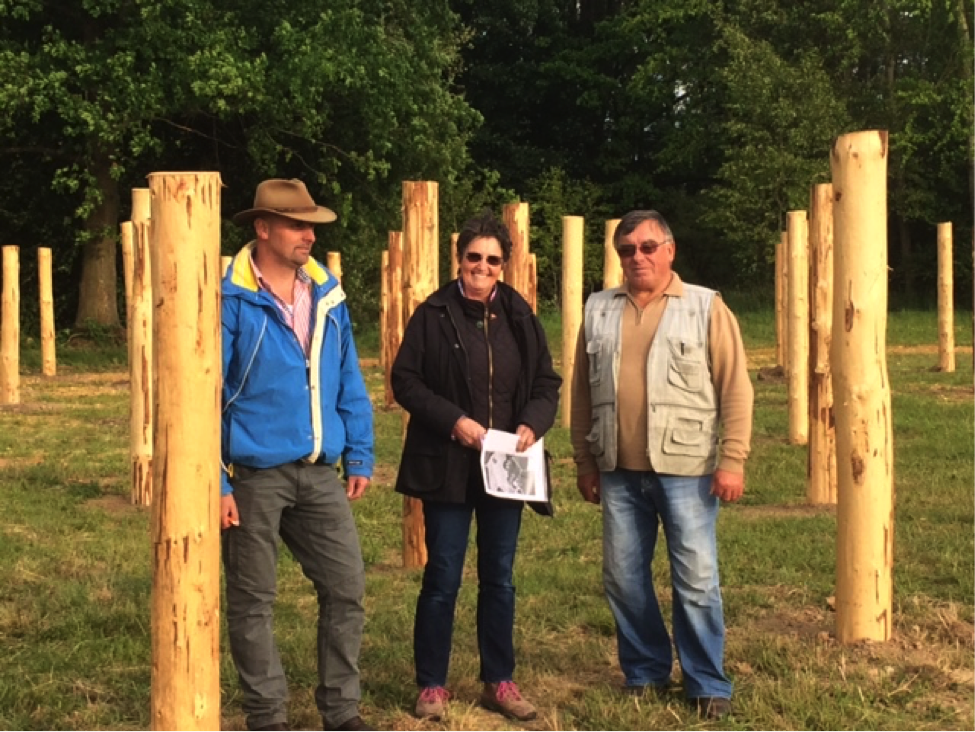 Beide officials waren blij te zien dat met minder dan zes weken te gaan, de voorbereidingen goed op schema lagen. Het meeste werk is gedaan of wordt in de komende weken voltooid. Drie van de acht marathonhindernissen zijn volledig nieuw, een hindernis wordt aangepast. Een aantal hindernissen moet nog afgewerkt worden, maar ze voldoen allen aan het hoge niveau waar Jacobs, die ook verantwoordelijk is voor de parcoursbouw van het WK pony's 2015 en het WK vierspan paarden 2016 in Breda, om bekend staat.
De dressuurring is gesitueerd op de gebruikelijke plek, evenals de twee losrijpistes die in het midden van het wedstrijdterrein worden uitgezet. Voorzitter van de organisatie de heer Simacek is erg enthousiast over de wedstrijd: "Na meer dan 20 jaar deze wedstrijd te hebben georganiseerd, zijn we steeds bezig met vernieuwingen. We hebben een nieuw team samengesteld, dat met nieuwe ideeën is gekomen en ik ben er van overtuigd dat de combinatie van nieuwe en traditionele elementen garant staat voor een zeer goede wedstrijd."
Nebanice is gesitueerd bij de Duits-Tsjechische grens op slechts 350 km van Frankfurt en 630 km van Venlo. Het ligt op ongeveer 650 km van Boedapest en 400 km van Linz.. In de afgelopen jaren trok de wedstrijd een mooie groep deelnemers, waaronder de top-vierspanrijders die in Nebanice strijden voor felbegeerde Wereldbekerpunten. Johan Jacobs zorgt er voor dat ze de punten niet voor niets krijgen: "Ik vind het wedstrijdterrein erg mooi en ik denk dat de nieuwe en aangepaste hindernissen garant staan voor topsport voor zowel de deelnemers als de toeschouwers. De organisatie heeft enorm veel werk verricht sinds mijn laatste bezoek en ik ben er van overtuigd dat dit een mooie wedstrijd wordt."
Nebanice is opengesteld voor enkel-, twee-en vierspan paarden en twee-en vierspan pony's.