30 October 2019
Van den Heuvel to reveal new single carriage during Open House
Carriage builder Chr. van den Heuvel is revealing their newly designed single carriage during their Open House being held 1-3 November in Valkenswaard.

The new model FEI single carriage with a light weight of 215 kilograms has been designed with the help of Dirk van Beckhoven and Boyd Exell. The carriage has a rear three-way stabilizing spring system and a lowered axle, bringing the weight distribution of the groom lower to the ground. The shafts feature delayed steering and are 'horse friendly', using a direct pull system from the whiffletree to the front axle. And like the pair and four-in-hand carriages the new model also has rear wheel steering.
Dirk and Boyd have both tested the prototype and are very enthusiastic. The carriage will be presented during the Open House and everyone is welcome to come and take a look!
Click here for more information on the Open House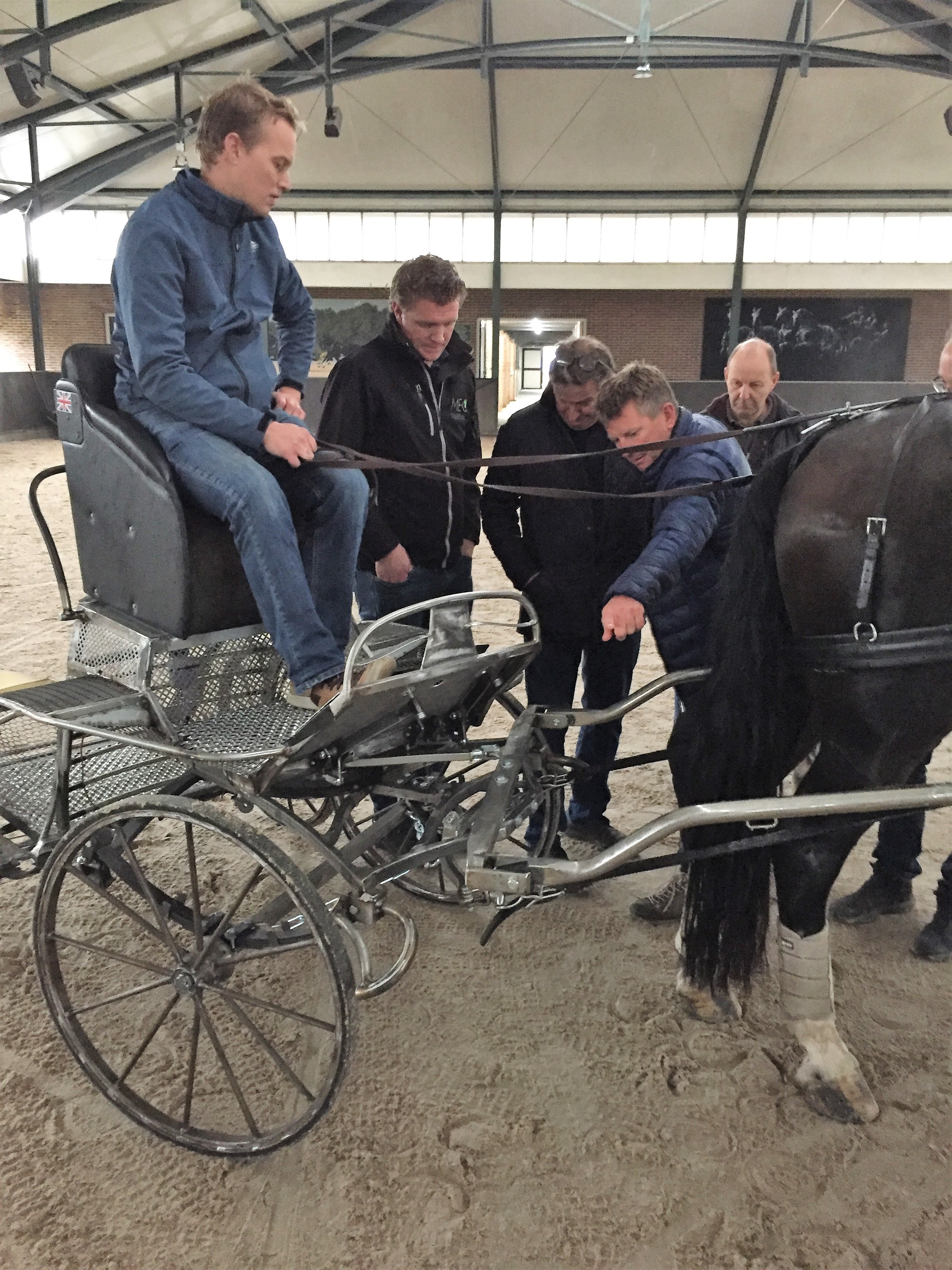 Copyright reserved. Acquisition without acknowledgment and permission from [email protected] is not allowed.