20 July 2018
European Youth Driving Championships in Kisbér-Ászár expecting record number of competitiors
From 15-19 August all eyes in the driving world will be on the future of our sport. In the Hungarian town of Kisbér-Ászár the European Championships for Young Drivers will be taking place with a record number of 89 children, juniors and young drivers from 12 different nations competing.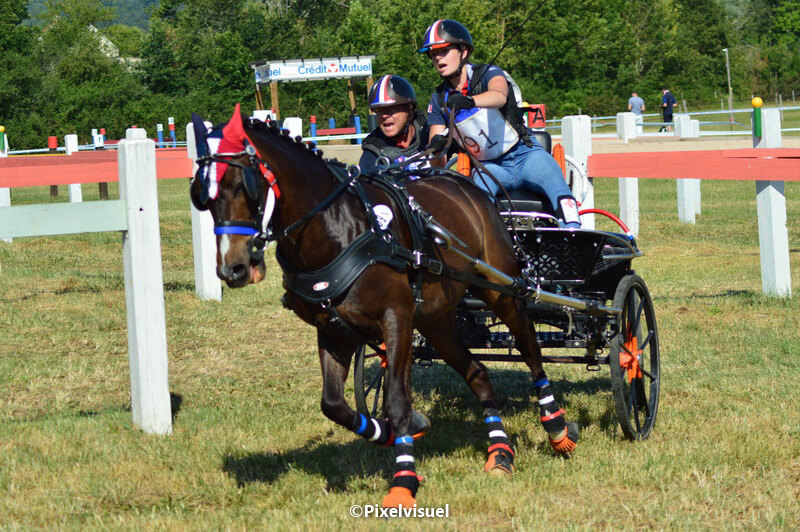 Valentine Lenormand (FRA) holds the title in the Junior division
Photo:
Pixelvisuel
Children in the age category from 12 to 14 years old will start with a single pony, Juniors, from 14-18 years old can start with a single pony or pair pony and Young Drivers from 16 to 21 years old can start with a single pony, pair pony or single horse. In total there are medals to be won in six different categories.
A national team consists of at minimum 1 child, 1 junior and 1 young driver. Austria, Belgium, France, Great Britain, Germany, Hungary, Italy, Poland, Sweden and Russia are all planning on sending a team.
In addition to the European Championships, a select number of international four-in-hand pony drivers from Hungary, the Netherlands, Great Britain, and Belgium will come to drive a three star competition to prepare for the Pony World Championships which are being held in 2019 at the same location.
Click here for the current list of competitors.