19 July 2016
Record number of competitors to start in Piber
Van 3 tot en met 7 augustus wordt in het Oostenrijkse Piber het negende Wereldkampioenschap voor enkelspan paarden georganiseerd. Een record aantal van 79 deelnemers uit 25 landen komt er aan de start, waaronder maar liefst 18 landenteams. Voor het eerst nemen er menners deel uit Letland, Litouwen en Rusland.
Host nation Austria is represented with 8 drivers, the other nations have sent 1, 2, 3, 4 or maximum 5 competitors. The venue of the beautiful Lipizzaner Stud Farm in Piber will be the backdrop for this World Championship, which takes place in Austria for the second time in the history of the single driving sport. Ebbs hosted the inaugural edition in 1998.

Click here for the competitors list
Gastland Oostenrijk vaardigt 8 rijders af, de overige landen sturen 1, 2, 3, 4 of maximaal 5 deelnemers. Nederland is sterk vertegenwoordigd met titelverdediger Wilbrord van den Broek, tweevoudig Nederlands Kampioene Saskia Siebers, Rudolf Pestman en jonge mentalenten Eline Houterman en Anniek Schuiling.
De terreinen van de schitterende Lipizzanerstoeterij van Piber vormen het décor van dit Wereldkampioenschap, dat voor de tweede keer in de geschiedenis van de enkelspansport wordt georganiseerd in Oostenrijk. Ebbs had in 1998 de eer om gastheer te zijn van de allereerste editie van dit WK.

Klik hier voor de deelnemerslijst.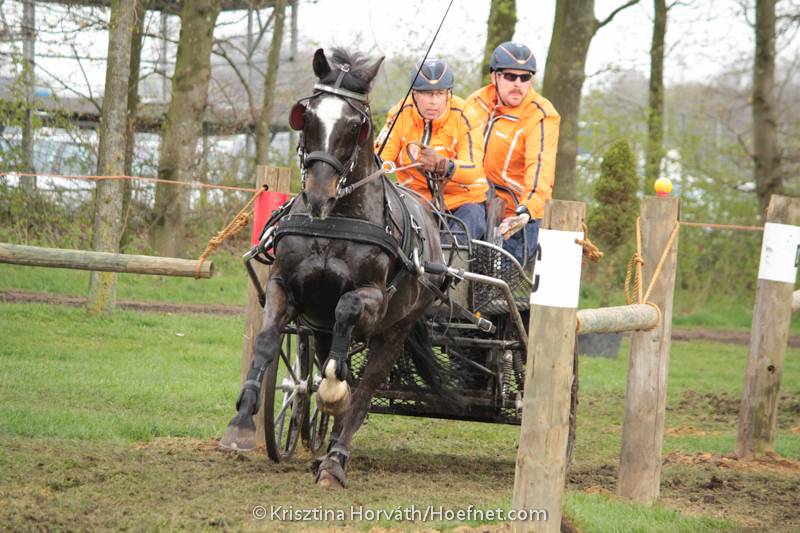 Photo:
Krisztina Horváth