4 February 2016
Rijo International Horse Fair joining up with Paard&Koets
Paard&Koets is the worlds only trade fair that is exclusively focused on the carriage driving enthusiast. The second edition of Paard&Koets that took place in Ermelo this past November was a huge success, with over 12,500 visitors (a 10% increase!) and more than one hundred exhibitors presenting the latest and greatest in the field of carriage driving. Ermelo welcomed visitors from various countries including Latvia, France, America and Sweden and many more.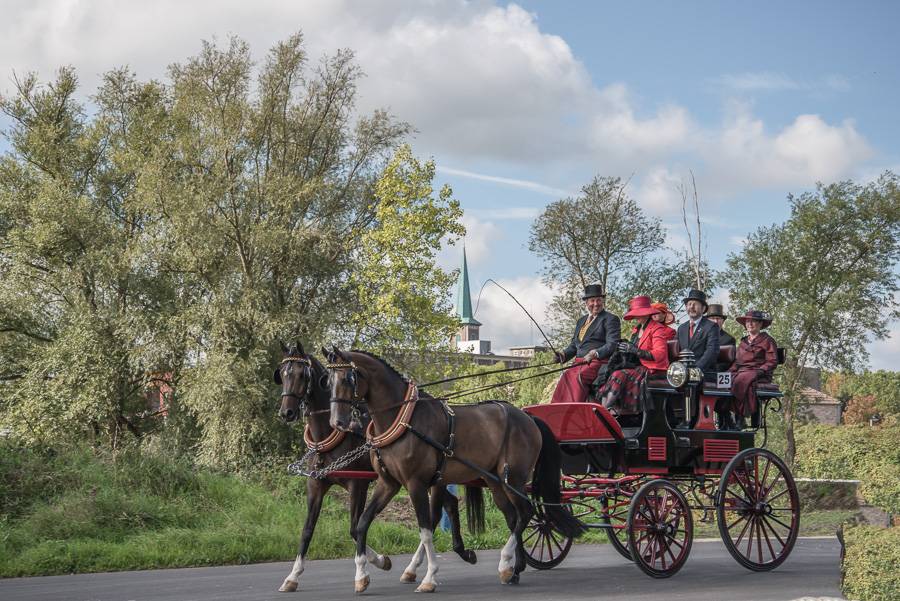 Attracting foreign visitors remains a priority for the organization, in addition to focusing on the growth of traditional carriages at Paard&Koets in 2016. Many renowned names of the traditional carriage world were on display in 2015, such as van der Wiel Harness, Cartwright Koenders, Mendyca carriages, Plooij hats and the NVTG (Dutch Association of Traditional Carriage Driving) this year will also feature the return of Riny Rutjens and Rijo Stables. Rutjens himself has an impressive collection of authentic carriages, and he will be prominently showcasing the very best of his collection at Paard&Koets. Over the past three years Rutjens has organized his own event, the Rijo International Horse Fair, which also featured a number of vendors who will also be making the move to Ermelo with Rutjens.
Organizer Gijs Bartels is enthusiastic with this development: "Riny and I have been good friends for years, and I am pleased that we are now on the same page business-wise. Through this partnership, Paard&Koets is much more complete. When the Dutch driving sport combines its forces at Paard&Koets, we are able to attract even more driving lovers from around the world."
Paard&Koets takes place November 4-6, 2016 at the National Equestrian Centre in Ermelo. For more information check www.paardenkoets.nl.