22 February 2016
Rijo Stables hosts CIAT in Weert
An international competition for authentic carriages will be held this year in Weert on July 2-3rd. It promises to be a beautiful event and will feature among others, a presentation by 'De Tiendschuur' in Weert.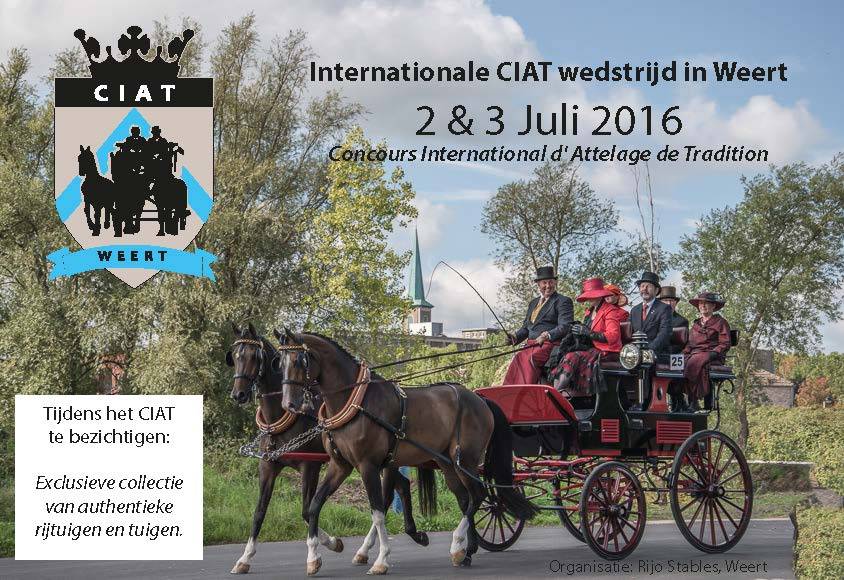 The competition will consist of a fifteen kilometer drive which will include five obstacles. International pair driver Riny Rutjens is a enthousiast of traditional turnouts and will be working together with the NVTG to create a large international event. Competitors are expected to come from the Netherlands, Belgium, France, Germany, Spain and Portugal.
CIAT is the french name Concours International d'Attelage Tradition, or an international traditional carriage driving competition.