26 March 2020
Rodinde Rutjens: 'This is a difficult situation for everyone'
The guidelines surrounding the corona virus have had a large impact on the equestrian sector. The driving world has been turned upside down now that competitions have been suspended until at least 1 June. Hoefnet spoke with pair pony driver Rodinde Rutjens on the consequences of the corona crisis on her training and business.

Such a shame
Rodinde Rutjens is the reigning World Champion pair ponies and runs a training and sales stable in Weert together with her parents Riny and Jolanda Rutjens: 'It is such a shame that we are sitting in the middle of this crisis. We were completely ready for the new season, both my ponies and the business were in form.'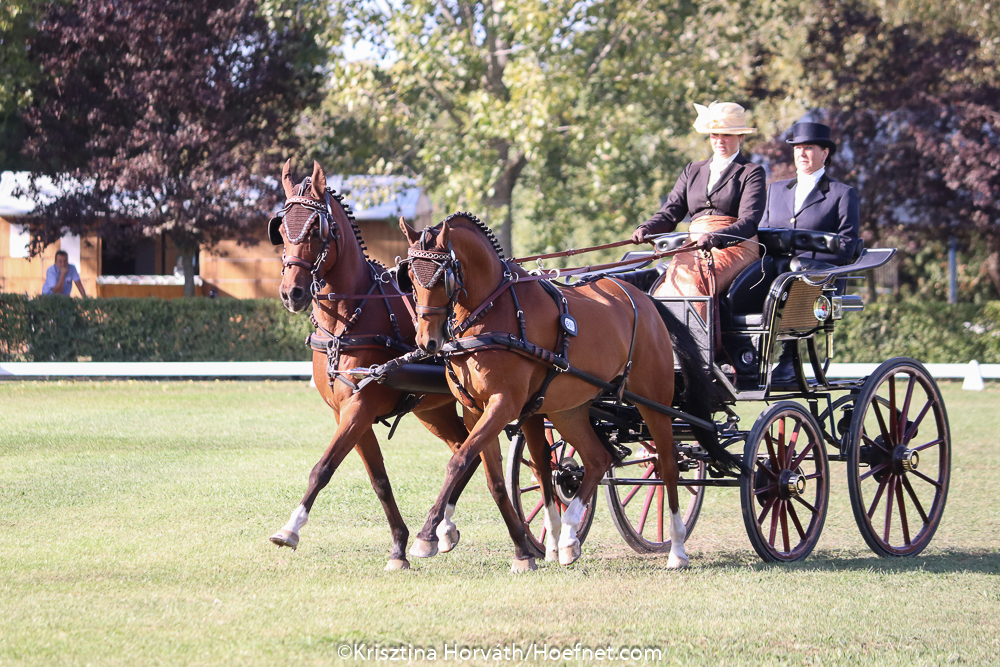 Photo:
Krisztina Horváth
Everything locked down
'Our main source of income is horse and pony sales and we had purchased a number of new horses and ponies for that reason. Most of our clients are international, and now that all of the borders are closed trade has ground to a halt. We have had to take steps at our stable to adhere to the guidelines, such as asking our boarding clients to come to the stable alone and as little as possible. All of our training sessions and lessons have also been cancelled.'
More time for other horses and ponies
'This situation does have some positive aspects. I now have more time for the horses and ponies that sometimes don't get the attention that the others do. This is also an opportunity do some maintenance around the facility, and plans are in the works to spruce up our marathon obstacles and replace some fencing.'
Keep on training
'I am lucky that I can keep training at home. We have a ring set out which is a huge advantage. I'm curious as to when the competitions will once again resume and what will happen. As a pony driver, this is an off-year for the World Championships, so every competition we can drive is a bonus. For the single and four-in-hand drivers who are preparing for a championship it is an entirely different story.
Right now we are still forging ahead with preparations for the CIAT that is planned for 12-13 September.'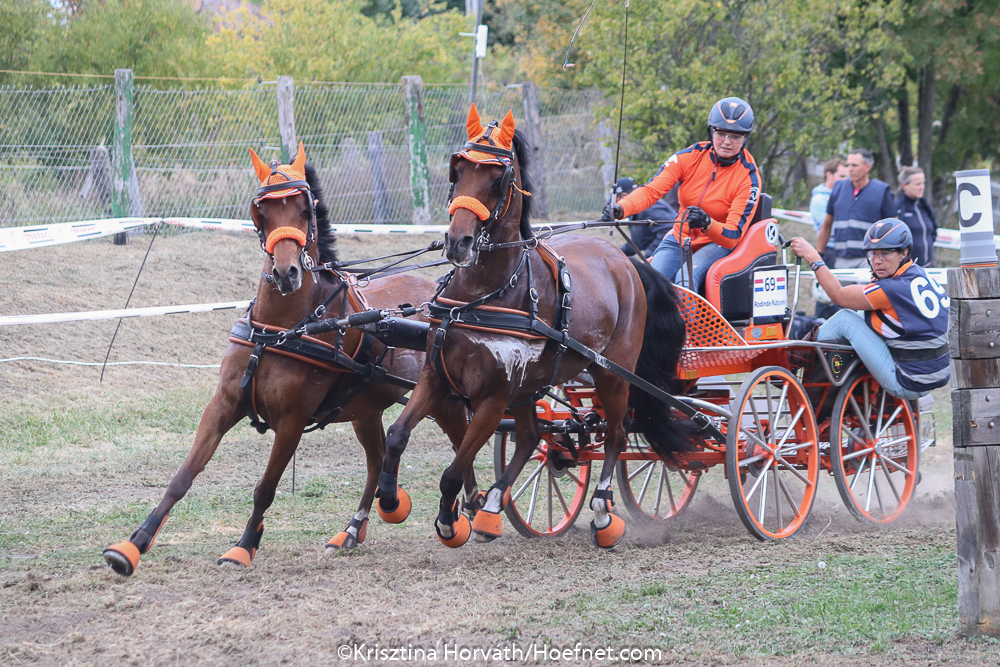 Photo:
Krisztina Horváth
Copyright reserved. Acquisition without acknowledgment and permission from info@hoefnet.nl is not allowed.