24 June 2021
Royal Windsor Horse Show to be watched via Live Stream
CHI Royal Windsor Horse Show 2021 will take place from 1-4 July in the private grounds of Windsor Castle, with all the main arena action set to be broadcast through the Show's free of charge streaming service to viewers around the world.
The streaming service will be available on the Show's website, on HorseNetwork.com in North America, and on the Show's streaming partner's site, ClipMyHorse.tv, in all other territories.
For anyone unable to view the live stream, there will be an opportunity to watch it at a later date on the ClipMyHorse.tv premium package, where it will be archived for viewing at any time.
Programma
Unfortunately, most of the driving competition will not be broadcoasted. But the organisation will show select competitions on Facebook Live, with viewers given the chance to interact with and ask questions to the commentary teams.
Click here for the full streaming programme
Click here for more information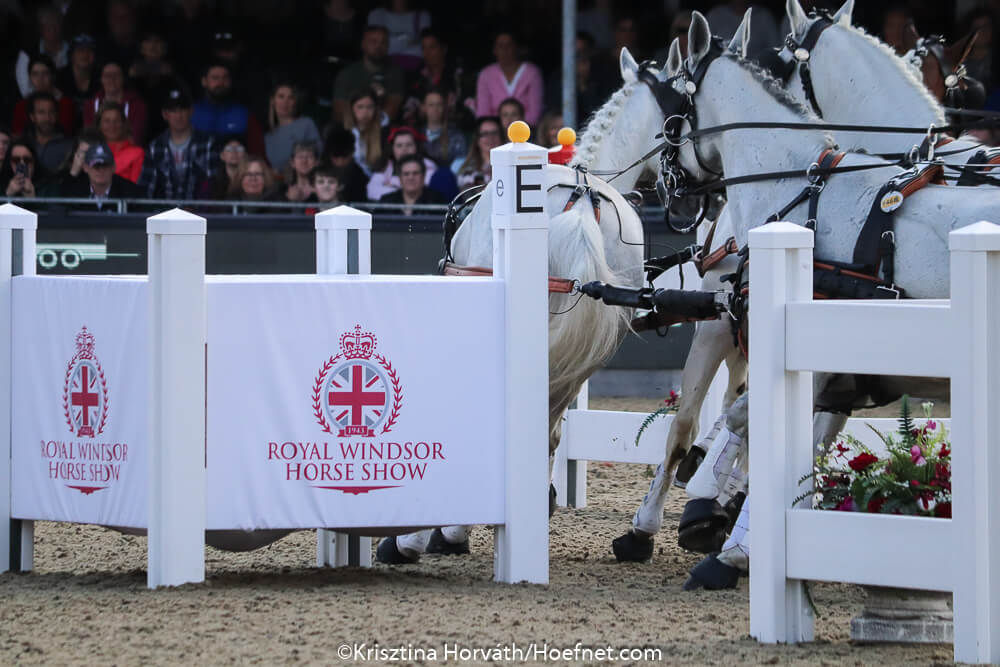 Photo:
Krisztina Horváth