6 October 2018
Salteras 2018: Beautiful Marathon Day
Today was Marathon Day at the CAI2* and Andalusian Championships in Salteras. The weather conditions were excellent with a nice and warm sunshine. Host and FEI Course Designer Miguel Angel Gutierrez Camarillo had flagged the seven obstacles very nicely, which resulted in different routes driven by the competitors.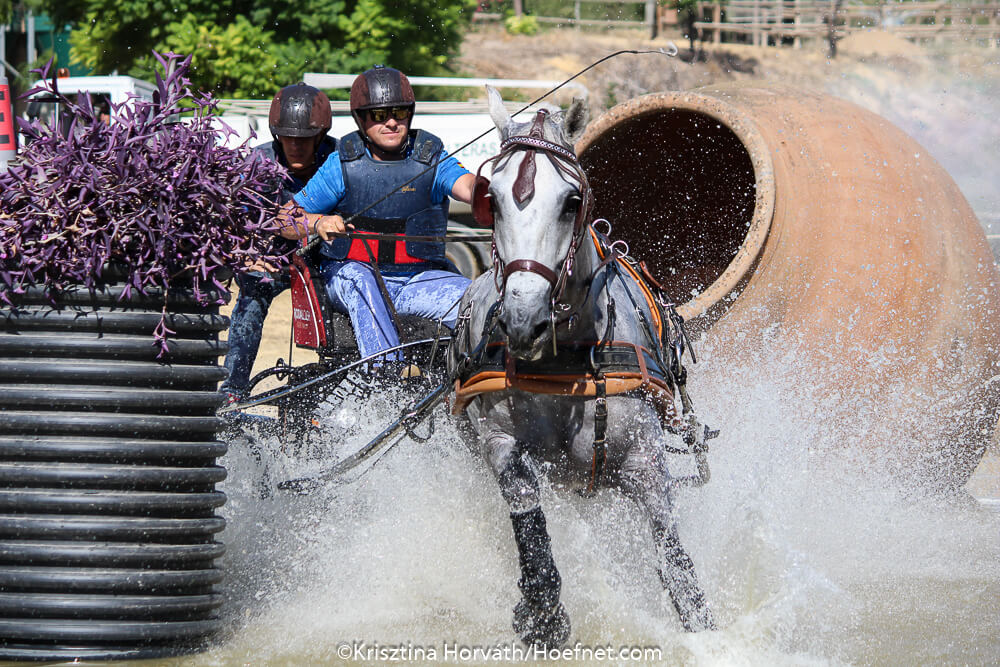 Joaquin Rodriguez
Photo:
Krisztina Horváth
Horse Singles
Dressage winner Joaquin Rodriguez set the fastest times in four obstacles and won the marathon in the single horse class, extending his lead to 12 points to Jose Soltero, who finished in second place. Soltero has moved up to the second place in the standings, ahead of Marcelo Torrecilla who came third today. Ana Muñoz follows within one point difference on the fourth place, which will guarantee an exciting battle for the top three places in tomorrow's cones competition.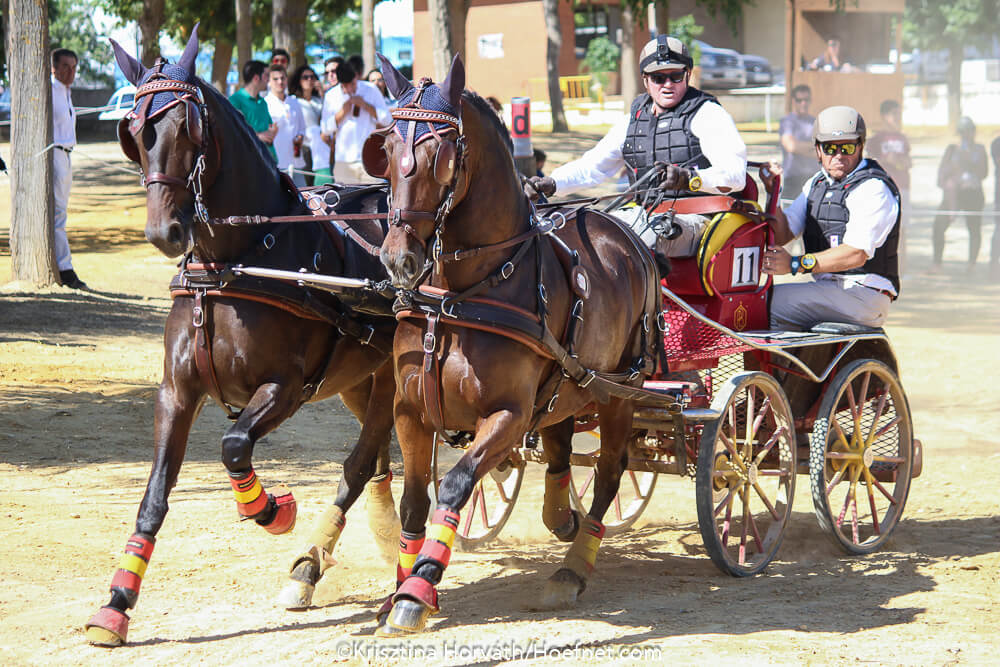 Francisco Ballester
Photo:
Krisztina Horváth
Horse Pairs
Francisco Ballester was the fastest pair driver in no less than six obstacles. The driver from Valencia not only won the marathon, but has taken over the lead in the standings as well. Oliver Lange drove his pair to the second place and moved up to the second place after dressage and marathon. Lange is only 0,11 points behind Ballester, which promises an exciting finale in the cones again. Dressage winner Jose Gayan dropped to the third place after he finished in fourth position today.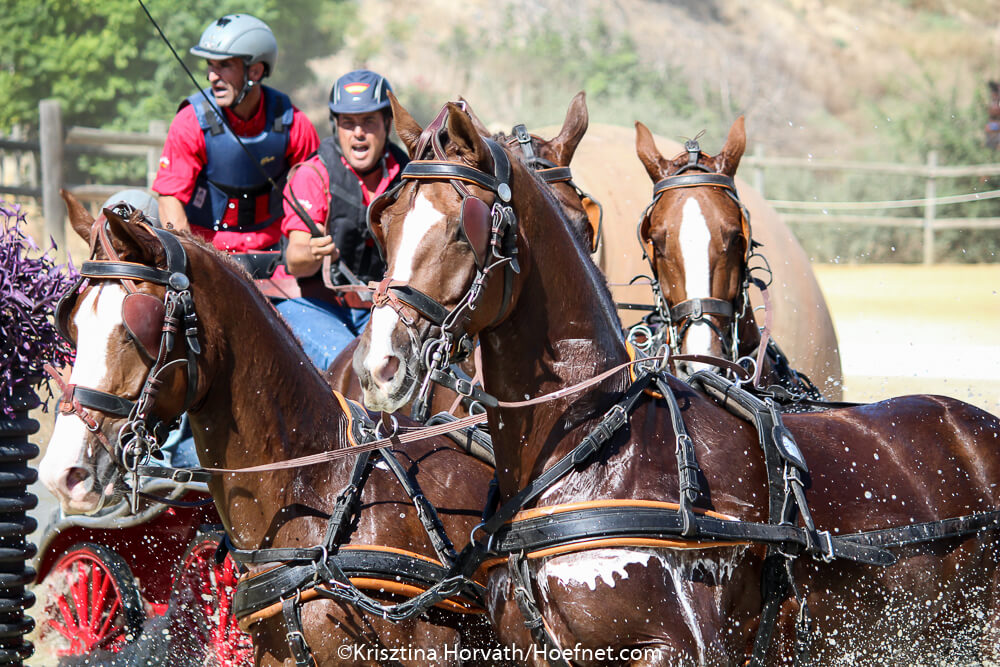 Juan Real Garcia
Photo:
Krisztina Horváth
Horse Teams
Experienced driver Juan Real Garcia won the marathon despite two knock downs. The professional carriage driver set the fastest times in six obstacles and has taken over the lead in the standings from dressage winner Llibert Calvet, who came second. Antonio Carrillo kept his third place after a good marathon.
Daniel Pineda finished in first and second place with his ponies in the Benjamin class, leaving the third place to Marina Rodriguez.