7 October 2018
Salteras 2018: Sunny Cones Sunday
The final cones competition of the CAI2* and Andalusian Championships started this morning with a lovely breeze as the sun came out. Course Designer Miguel Angel Gutierrez Camarillo had laid out a fluent, but technical course, which was a challenge for some of the 24 competitors.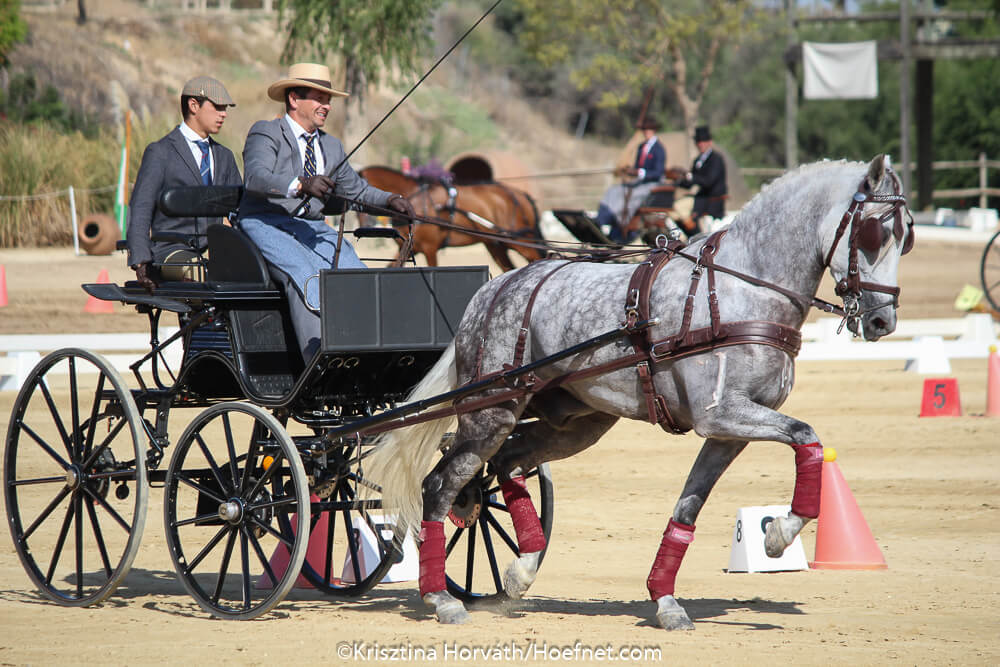 Joaquin Rodriguez
Photo:
Krisztina Horváth
Horse Singles
Leader of the standings after dressage and cones Joaquin Rodriguez had a big advantage to his fellow competitors so the 19,53 penalties did not endanger his victory. Marcelo Torrecillas was in third position before the cones and managed to climb up to the second place thanks to only one knock down and little time penalties, with which he won this last phase of the competition. Jose Soltero dropped to the third place in the horse singles class.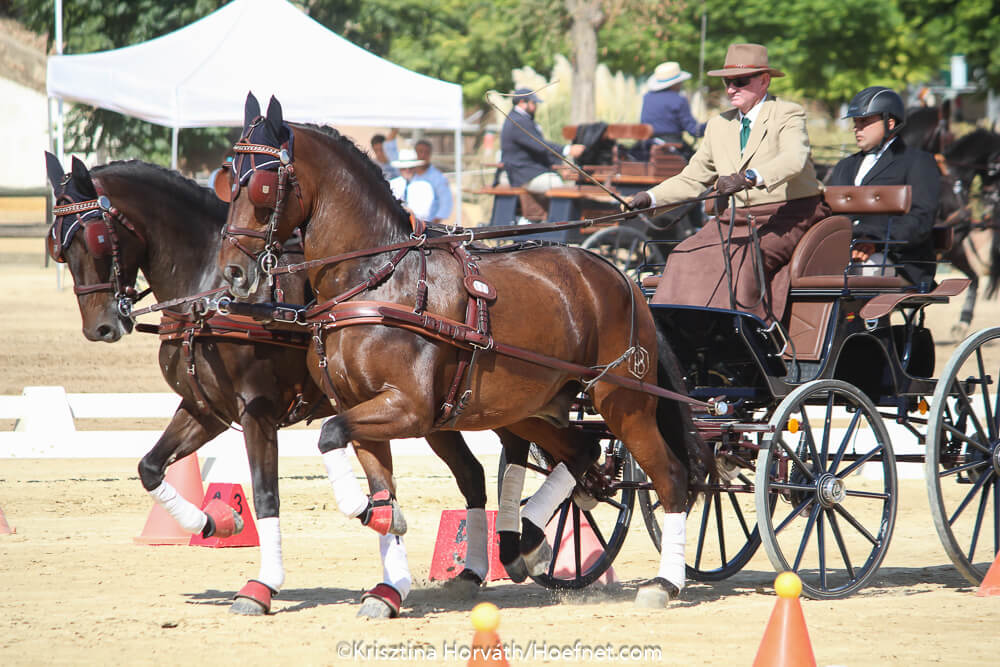 Francisco Ballester
Photo:
Krisztina Horváth
Horse Pairs
Second placed driver Oliver Lange put the pressure on the leader Francisco Ballester by crossing the finish line with only one knock down and 0,99 for exceeding the time allowed. The difference between both pair drivers was just over 4 points, so Ballester knew what he had to do. The driver from Valencia drove a wonderful round with his pair of Spanish horses and only had one knock down added to his name, securing his first victory at the CAI2* in Salteras.
Jose Gayan managed to keep his third place in the final standings.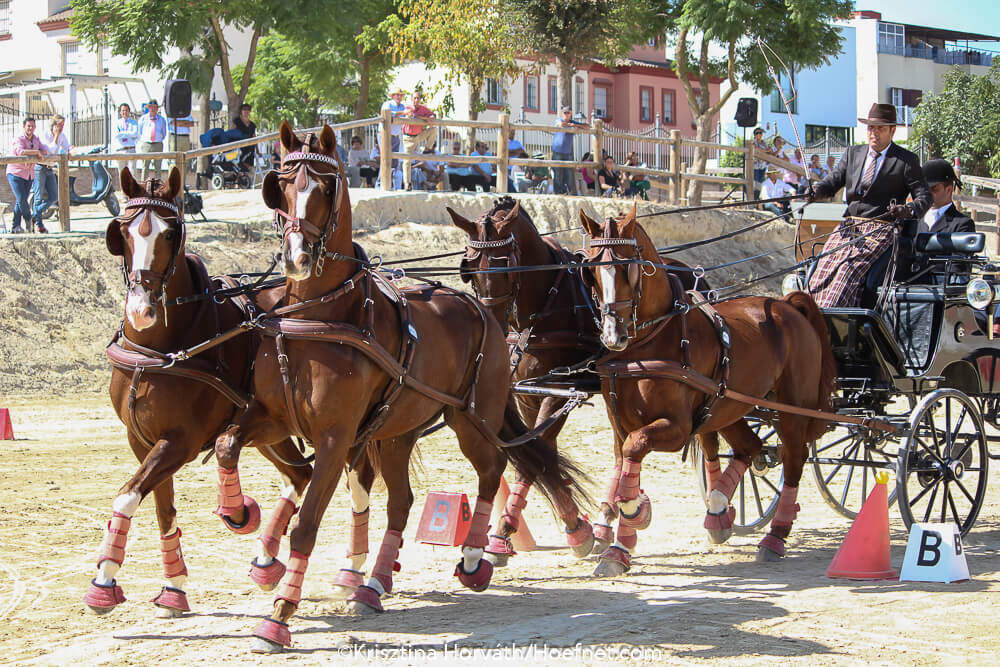 Juan Real Garcia
Photo:
Krisztina Horváth
Horse Teams
Juan Real Garcia drove his team nice and smooth through the course, finishing within the time allowed with only one knock down, winning the cones competition and the combined competition. Llibert Calvet kept his second position, driving Team Andic's beautiful Spanish horses. Antonio Carrillo drove the magnificent moving horses of the former international pair driver Michael Sellier in the lead of his team, picking up a few knock downs and time penalties, but staying in third place.
Benjamin Daniel Pineda was the best driver in the cones with only 2,32 penalty points for exceeding the time. Pineda took the first and second place with his two ponies, while Marina Rodriguez drove her pony to the third place.