5 October 2018
Salteras 2018: The Dressage winners
The dressage of the CAI2* and Andalusian Championships in Salteras started this morning with a nice cool breeze. The 24 competitors entered the well-prepared dressage arena, which has a grand view over Seville and the international Ground Jury members all judged equally, which resulted in fair scores.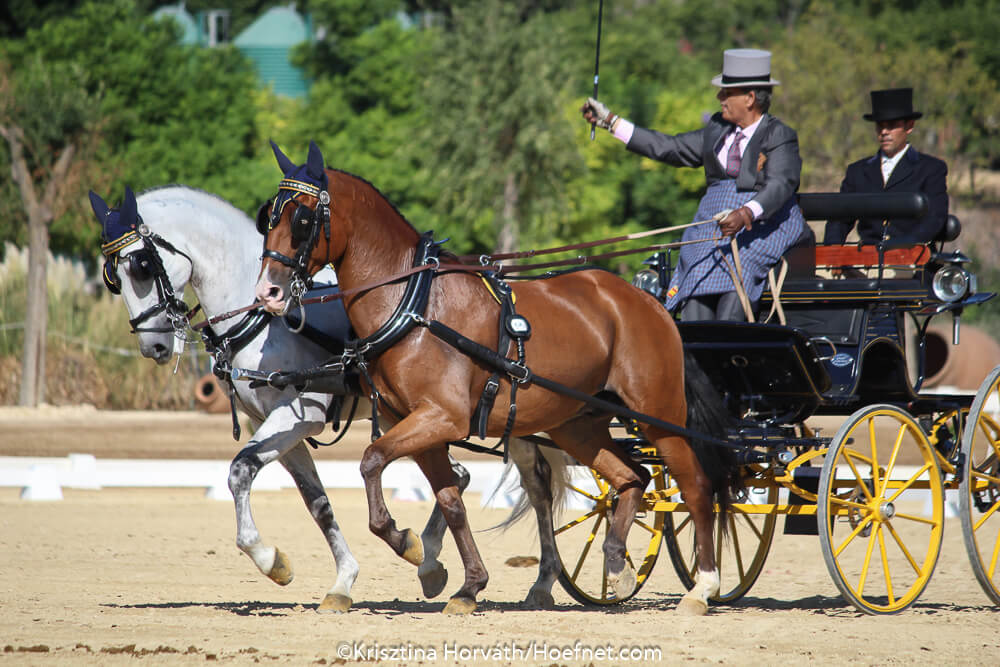 Jose Gayan
Photo:
Krisztina Horváth
The single horses were first to start and Joaquin Rodriguez performed the best, driving his 9-year-old grey Spanish horse Zafiro. They set a score of 54,93 and stayed ahead of Ana Muñoz with Sunny Boy W (60,11) and Carmen Goiburu, driving the KWPN-gelding Polo (63,52).
Jose Gayan set the winning score of 54,04 with his pair of Lusitano horses, leaving Oliver Lange and Paco Ballester behind him.
Llibert Calvet drove the beautiful team of Spanish horses from Team Andic to the first place, leaving the arena with a score of 54,45 points. Juan Real Garcia finished in second place on a score of 57,69 with his team of mixed German warm blood geldings. The third place was taken by Antonio Carrillo (64,13) with his nice moving KWPN-horses.
Daniel Pineda took the first and the third place in the dressage of the Benjamin Class, leaving Marina Rodriguez to take the second place.
Tomorrow's marathon includes seven nice obstacles, designed by host and organiser Miguel Angel Gutierrez Camarillo, who is also a level 2 FEI Course Designer.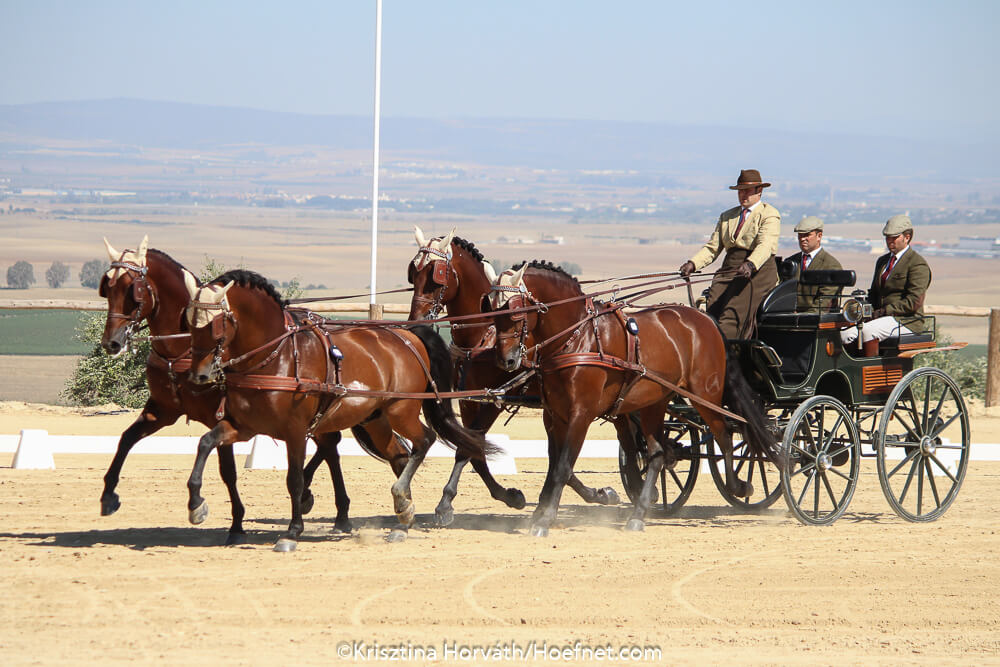 Llibert Calvet
Photo:
Krisztina Horváth