26 June 2014
Sandringham: all horses through the vet check
All competitors at the Sandringham Driving Trials, including all of the horses and ponies competing in the FEI World Para Equestrian Driving Singles Championships received the green light this morning after completing the vet check.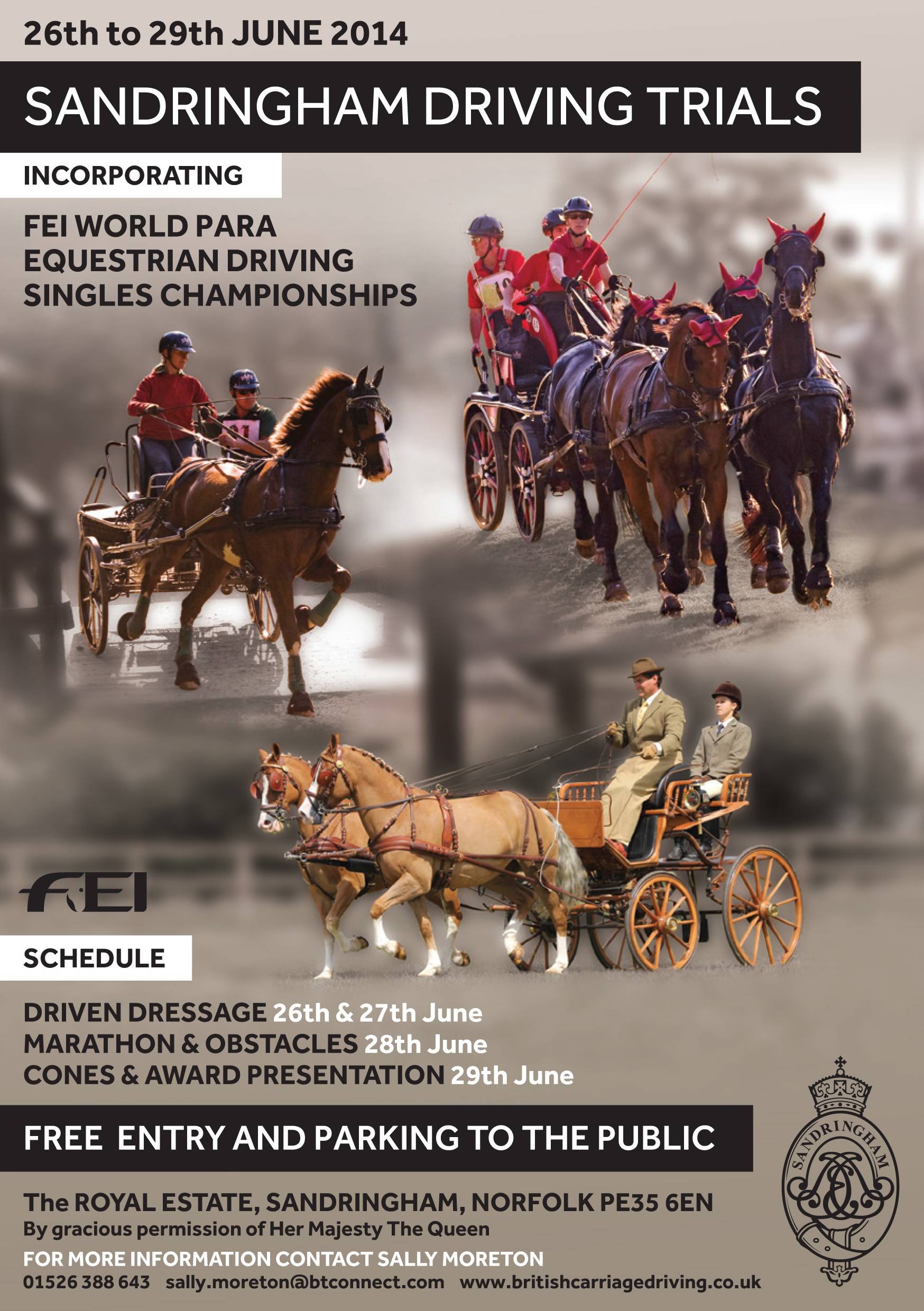 The atmosphere in Sandringham is super, and at the moment the weather is perfect for the equestrian sport. The only drawback at the moment is that the Internet reception in Sandringham is less than desired and therefore there is a bit of a delay in communication. We will do our best to keep you up to date, and a more detailed report will follow shortly!
Click here for the photos of the Opening Ceremony, the Nations Night and the Horse Inspection.