29 June 2014
Sandringham: Germany holds overnight lead to take Team Gold
Germany held on to its overnight lead to take Team Gold in the FEI World Para-Equestrian Driving Championships at Sandringham. The Netherlands took Silver with the USA a mere 3.29 penalties away in Bronze. Great Britain finished fourth.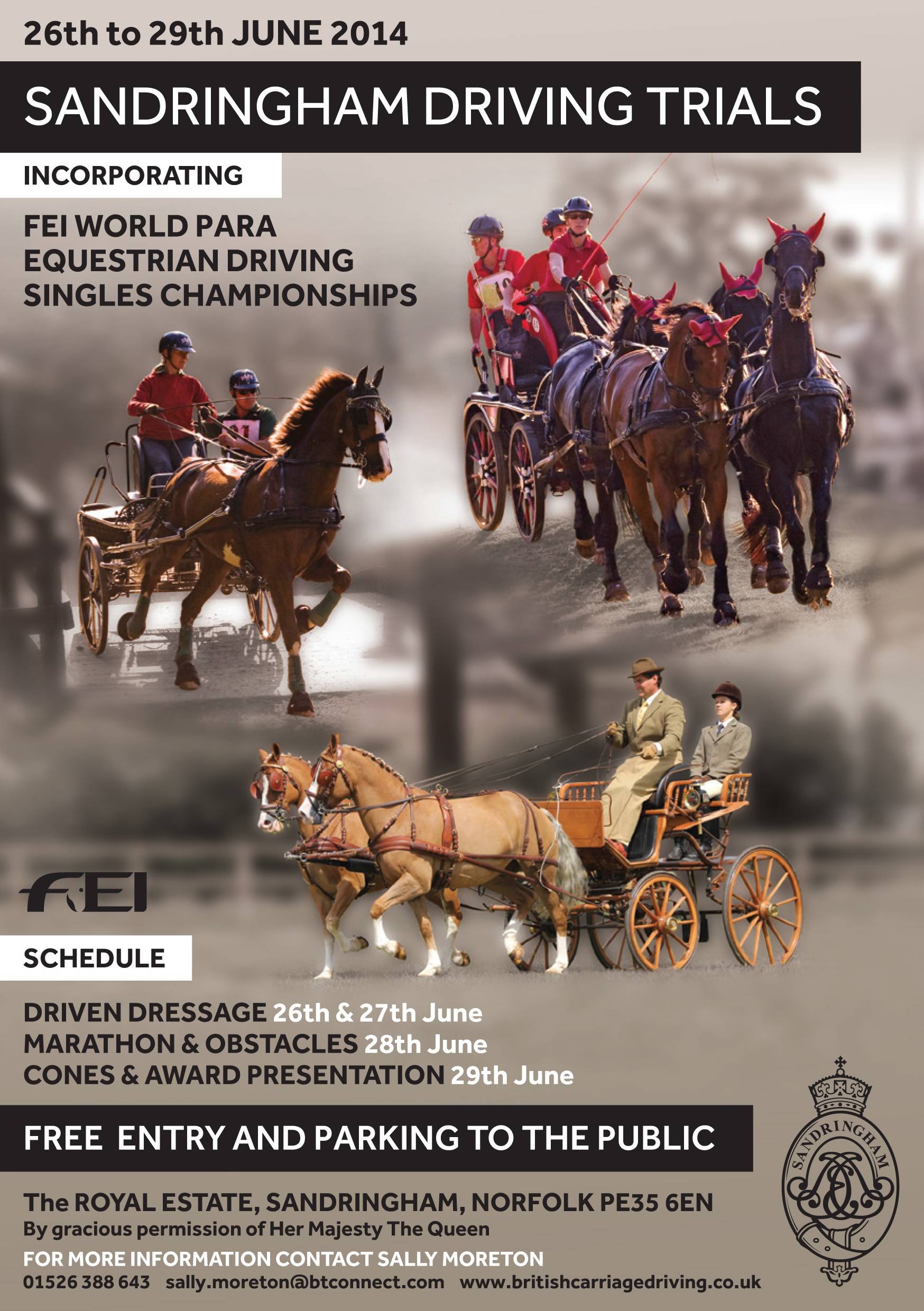 German driver Alexandra Roeder made it a double for her nation when taking Individual Grade II Gold at her very first World Championships. Silver went to USA's Robert Giles, also at his first World Championships, with Bronze being presented to Team GBR's Mick Ward who climbed from overnight sixth place having had just one cone down in the deciding phase.

Jacques Poppen. Photo: ADW Media
Jacques Poppen of the Netherlands was a very popular winner of the Grade I Individual Gold; he did it in style with one of only four double clears to keep his lead over 2012 World Champion Heiner Lehrter (Germany) in Silver with Lehrter's team mate Markus Beerhues in Bronze position.
For the Brits, there was further celebration as Lucy Barclay, driving as an Individual, finished in fourth place (Grade I) and the ever-cheerful Sue Johnson and her cob Toby won the Cones phase (Grade II) with a double clear; Mick was second and he was also crowned British National Open Champion, successfully defending the title he won at Sandringham last year.
There was a highly poignant moment for the crowd of spectators and Jacques Poppen when he was presented with the Jan Renzijn Perpetual Memorial Trophy for best dressage by Jan's daughter Sonja. As a mark of respect Jacques carried his late close friend Jan's hat on his carriage.

The Hand-in-Hand Trophy Photo: ADW Media
The HRH Princess Haya Hand-in-Hand Trophy – a pairs competition for one para-equestrian driver teamed with one able-bodied driver – was won by Team GBR's Lindsey Tyas Paice and Ireland's Barry Capstick, who earlier in the day had won his sixth consecutive Advanced Horse Pairs class at Sandringham. Presenting the magnificent trophy, designed and produced by Aspreys of London, was Bettina de Rham of the FEI along with Vice Chairman of the FEI Technical Committee, Australia's Boyd Exell. The winners were presented with small keepsake replicas.

2014 Winners of the Hand-in-Hand Trophy: Lindsey Tyas Paice (GBR) and Barry Capstick (Ireland) Photo: ADW Media