23 March 2020
Saskia Siebers: 'I was ready for the new season'
The guidelines around the corona virus have had a huge impact on the equestrian world. The driving world has been turned on its head now that the first competitions of the season have been cancelled. Hoefnet spoke with single driver Saskia Siebers on the effects that corona is having on her preparations for the World Championships and her career.


Out of proportion
Saskia Siebers won the individual silver and team gold medal at the 2018 World Championships for single horses in Kronenberg and was completely ready for the coming season, preparing for the World Championships in Pau at the end of October: 'I was really ready for the new season. The horses are fit and we had a schedule that allowed us to drive as many competitions as possible rotating between Axel and Guus. By driving more shows we were hoping staying in show rhythm, and by starting Guus regularly we wouldn't be over-taxing Axel. The corona crisis has now thrown a wrench in things, but our disappointment is completely out of proportion with the horrible situation that people are now dealing with on a daily basis. It is just so sad.'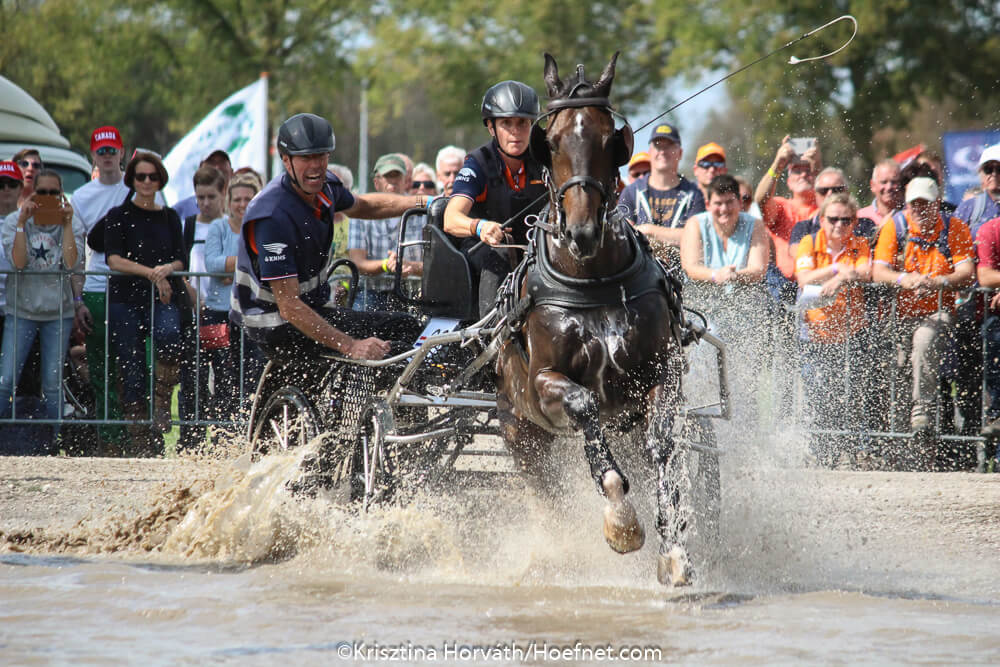 Saskia and her partner John Castelijns and Axel won silver at the 2018 World Championships
Photo:
Krisztina Horváth
Security
Saskia is a physiotherapist by trade and has been able to keep working: 'The people who I work with are luckily still free of the corona virus, but our work has been impacted by increased guidelines. We are now only allowed to treat the most pressing cases; people who are recovering from an operation, and without revalidation can't go home. Right now these patients are in a separate department and need to get home as quickly as possible. Normally I work with a lot of elderly patients in a nursing home as 'maintenance therapy' but this has been put to a stop. It is bizarre how quickly things change. At the moment they have completely forbidden visitors from the nursing home, and they have even had to install security officers! I spoke to a client this week and he said: 'how can they forbid visitors for corona? I survived the war and I'm not afraid, but to live the last days of my life in complete isolation and to be separated from my friends and family is really awful.'
Good Initiatives
'Through the corona crisis there have also been some good initiatives, such as a singer who came to entertain the residents with a number of Dutch songs. The seniors could enjoy the concert from their balcony, it was great to see their spirits lifted in such a way!'
The road to the World Championships
'Both horses are going really well at the moment and I want to keep it that way. I continue to train and am still really motivated. I was ready and still am. We are entered for Saumur (11-14 June) but at this moment we are not sure if it will go on or not. I am just really happy that we can and may still train our horses.'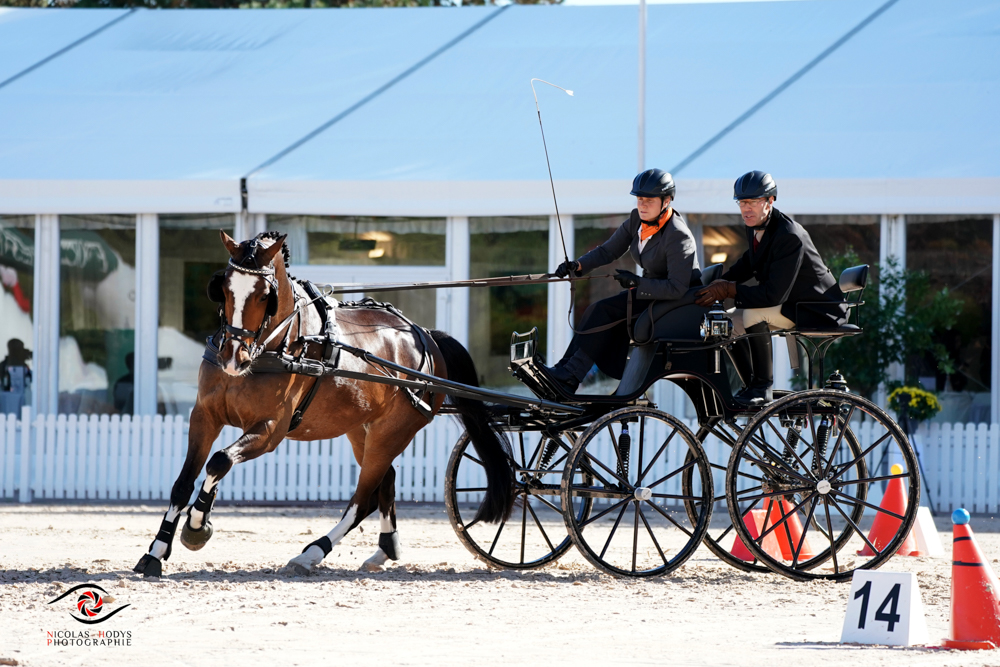 Saskia en John with Guus during the test competition in Pau 2019
Photo:
Nicolas Hodys
Copyright reserved. Acquisition without acknowledgment and permission from info@hoefnet.nl is not allowed.